Image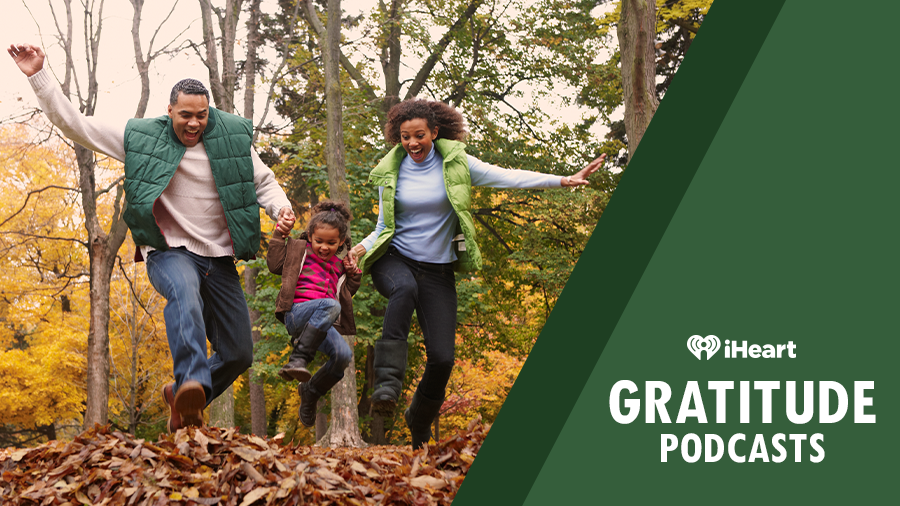 Celebrate the Season of Thankfulness with Special Programming from iHeart
As the holiday season begins, it's important to keep gratitude front and center. To help, iHeartPodcasts put together a playlist full of Gratitude Podcasts covering everything from the science of gratitude to mindfulness. And as the holidays quickly approach, iHeart is celebrating with a special event featuring Darren Criss in iHeartLand streaming during Thanksgiving weekend!
Darren Criss will take the State Farm Park stage in iHeartLand on November 25 at 7 p.m. ET/ 4 p.m. PT to perform songs from his holiday album "A Very Darren Crissmas" and more. Fans who join him in the metaverse will have the chance to use in-game currency to purchase his holiday onesie and Holiday Hippo Shoulder Pet, participate in fun quizzes and watch an exclusive interview with the star. His performance will be available to watch through November 27. Enter iHeartLand to catch Darren Criss by clicking here! 
Plus, iHeart's Gratitude Podcasts playlist is the perfect place to get you in the spirit, including "4 Things with Amy Brown." In each episode, the radio personality chats about "4 Things" that she practices to promote well-being and maintain an attitude of gratitude. This special episode features some prompts to ask yourself on days when it's difficult to get on the grateful train, giving you a headstart on the holiday season. 
For a deeper conversation about what it means to choose gratitude, join Z100 on-air personality Dramos on his podcast "Life as a Gringo." His special "Gringo's Guide To: Gratitude & Not Taking Life For Granted" dives into the psychological effects of practicing gratitude and how we need to choose gratitude over happiness.
The holidays don't always exclusively bring up good feelings. While this season may bring lots of good things like gathering with loved ones and some days off of work, it can also mean family pressures, anxiety, stress and many more mixed feelings. In this episode of "Therapy for Black Girls," host Dr. Joy Harden Bradford, a licensed Psychologist in Atlanta, Georgia, shared some thoughts about the differences between the holiday blues and a major depressive disorder and a few tips on how to steady yourself for the holidays.
As Thanksgiving and the rest of the holiday season approaches, we hope these iHeartPodcasts and others in the Gratitude Playlist help you stay in a positive and grateful mindset. Happy Thanksgiving!