Employee Playlist of the Month: Jasmine Sweet
If you're a Beyonce fan (isn't everyone?), then this month's playlist is for you! Curated by iHeartRadio's Marketing Project Manager Jasmine Sweet, this Employee Playlist of the Month will without a doubt make you feel empowered and ready to dance, even if your moves aren't quite up to par with Beyonce's. So turn up the volume and get moving!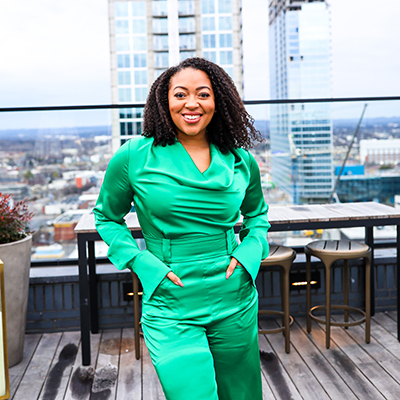 How did you choose the songs on your playlist?
Music helps me hold onto some of my fondest memories.  These songs give me all of the retrospects I need to vibe currently.  These songs are a good glimpse of my soundtrack! 
When do you listen to this playlist most?
I listen to this playlist while driving, working out, working! There is a good mix of women's empowerment, pump it up in a good workout, hip swaying hits that I love!
Who is your dream artist to meet and why?
Clearly, Beyonce. I've literally been to every Beyonce concert since the beginning of her career including Beychella! I admire her work ethic and tenacity as a woman in the music industry! She's the QUEEN!
Can you share your most memorable music moment experience?
I've had so many! My dad was a music producer so I've gotten to experience some pretty cool moments, and my sister is a recording artist. Her song is amongst the mix - "Somebody to Love" by Valerie June (my sister)  is what Mr.Sweet and I did our first dance to! My brothers and my dad sang with Valerie at our wedding. Other than that, going with Valerie to her performances at Bonnaroo, Vh1, Jay Leno, Selling out Carnegie Hall and more are all also some of my fondest music moments!
What is the best part about working at iHeartRadio?
I LOVE working at iHeartRadio! I love being able to serve people with uplifting and insightful content rather it is playlists, podcasts, events and more! It's a dream job to curate and push weekly campaigns to millions of people! I'm honored every time I hit the "Launch" button!
A fun fact about myself is…
I can sing! I loveeee to dance! I'm also a blogger/influencer!