Image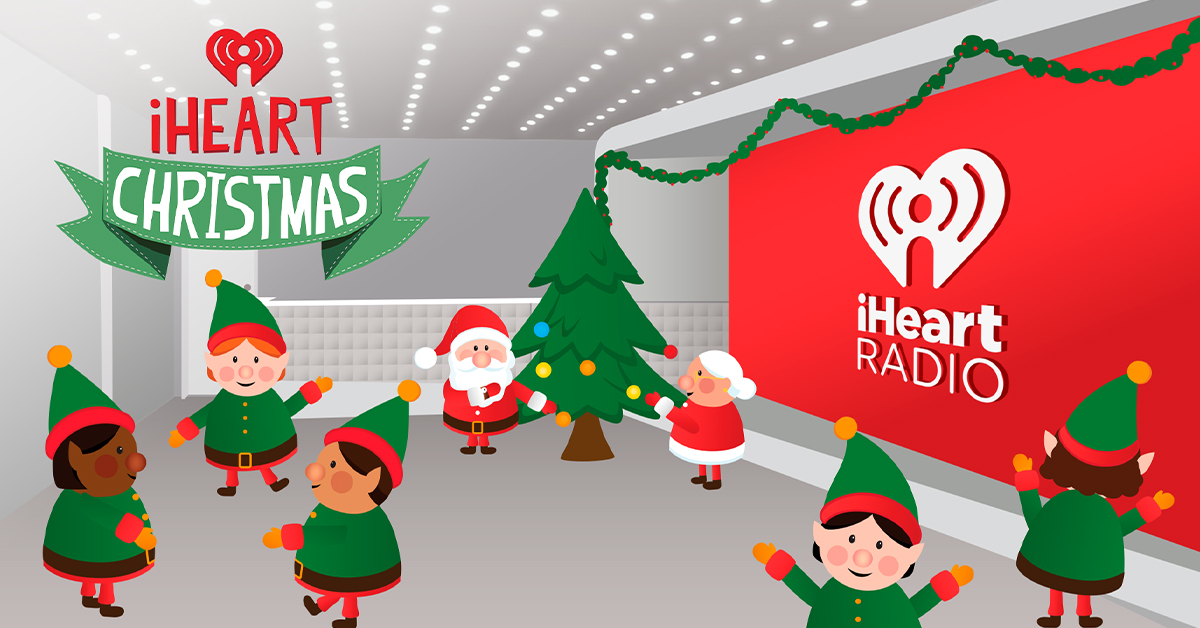 iHeartRadio's Christmas Playlists and Stations are the Perfect Soundtrack to Your Holiday Plans
The holidays are upon us! With less than a week left until the big day, it's time to turn the Christmas cheer up to max with your favorite holiday hits on iHeartRadio.
Get the countdown to Christmas going with iHeartRadio's hit holiday stations and playlists like the iconic "iHeartChristmas Playlist," featuring 40 of the most popular Christmas songs of all time.
Whether putting up the decorations, wrapping gifts or hosting a rocking Christmas Eve party, throw on the "iHeartChristmas Playlist" to hear songs from Mariah Carey's modern classic "All I Want For Christmas Is You," to timeless hits such as Elvis Presley's "Blue Christmas," Frank Sinatra's rendition of "Jingle Bells," and of course, bops like "Holly Jolly Christmas" and "Jingle Bell Rock."
Want even more festive jams? There's an iHeartRadio holiday playlist or station for every occasion! Get the kids ready for Santa's arrival with family-friendly Christmas sing-alongs hosted by Jolly Old Saint Nick himself on North Pole Radio. Kids can even call DJ Santa at 929-BIG-ELF1 or tweet him @iHeartSanta to make a song request!
But if you're up for a cozier vibe, snuggle up to the fire for some much-deserved R&R with the warm, enduring holiday classics on iHeartChristmas Classics. Or for some last-minute shopping, bop on out around the town to upbeat stations like Club Jam Christmas or iHeartChristmas Jazz. Just go to iHeartRadio now to find the perfect soundtrack for all your holiday plans!
Better yet, iHeartRadio has even more ways to experience the joy of the holidays this year, thanks to our immersive music stations with companion visuals available through The Roku Channel. Just flip over to The Roku Channel to add some merry ambiance to your living room and experience the most festive way to enjoy your favorite holiday tunes!
So what are you waiting for? Get into the holiday spirit right now with the "iHeartChristmas Playlist" below, and then check out even more of the most popular holiday music stations available only on iHeartRadio!
And from the iHeartRadio family to yours, we're wishing everyone a very Merry Christmas and a safe and Happy Holidays!