Image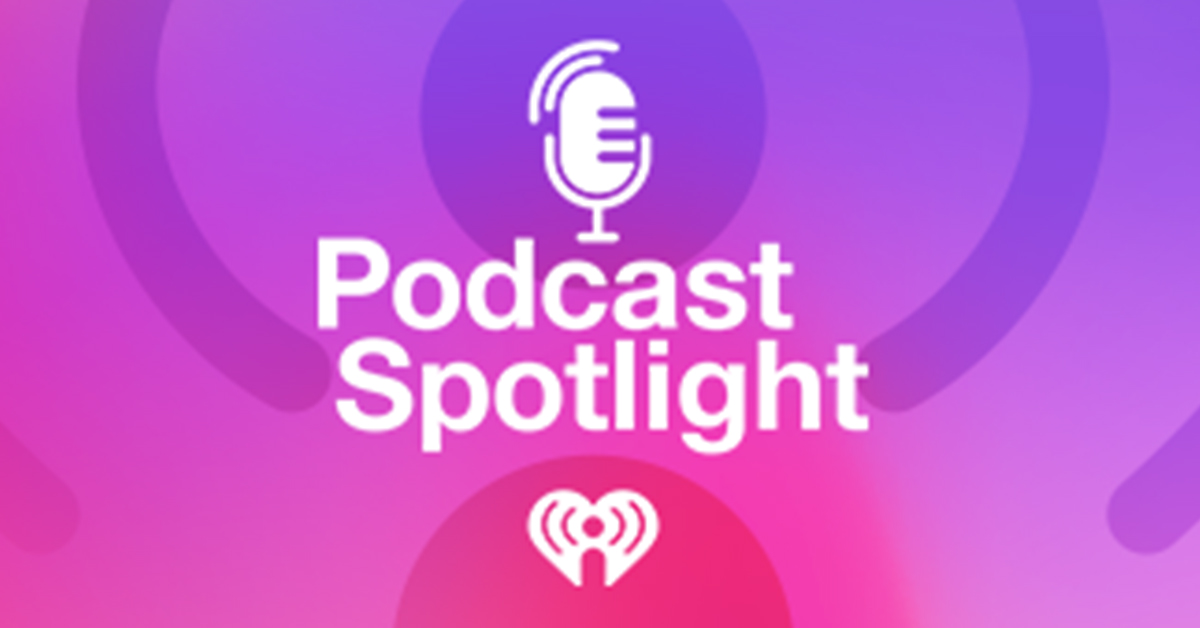 Podcast Spotlight: Looking for a New Show to Listen To? Here's What's New in Podcasts This Week!
With so many podcasts being made today, it's hard to keep up. Luckily, with the help of iHeartRadio's Podcast Spotlight, you can find something new to listen to every week. Here's the latest on iHeartRadio podcasts, seasons and episodes:
Up first, is "The Unimaginable," a new iHeartRadio original podcast that dives into phenomenal encounters and the life-altering decisions people make because of them. Join Belfast-born host and musician James Brown as he interviews a new guest each episode, exploring an unimaginable event that happened to them and unpacking the stories and perspectives that follow––including ones on love, loss, the supernatural, spirituality, resistance, power, life, empathy and acceptance. Having experienced an unimaginable event himself, James brings a unique and raw approach to each conversation, speaking with unknown and unheard experts in the realm of the unimaginable, and using music to help along the way. Episode one of "The Unimaginable" is out now, so be sure to tune in and listen to the incredible stories that will make you laugh, cry and feel inspired, streaming on iHeartRadio!
Looking for a new true-crime story with a feminist twist? Then, this next podcast is for you! iHeartRadio's new original scripted podcast co-produced by Teleforce Productions, ​​"Wheel Woman" tells the true story of Georgia Durante, an all-American beauty and formerly the most photographed model in the world, who moves to New York and becomes a Mob wife and getaway driver for the notorious Gambino crime family. After experiencing abuse at the hands of her husband, and with criminal ties hanging over her head, Georgia flees to Los Angeles with her young daughter and only $7 in her pocket––reinventing herself to become Hollywood's first-ever female stunt driver. Each episode peels back another layer of the story of this dynamic, beautiful, smart and badass woman who racked up a lifetime of lessons transitioning from a model to a Mob wife to a steely stuntwoman. You won't want to miss out on this captivating story, so stream episode one of "Wheel Woman" now on iHeartRadio, with new episodes launching every Thursday!
Last, but certainly not least is a new comedy podcast from iHeartRadio hosted by Los Angeles-based comedic legend Blair Socci––"Dear Owen Wilson." Based on a real letter that Blair wrote to Owen Wilson in 2007 professing her undying love for him, this show features your favorite comedians and personalities reading their own fan letters to celebrities they loved growing up. Following the letter, join Blair as she interviews each special guest about their celebrity––with mischievous antics promptly ensuing. You'll hear fan letters from guests like actors Johnny Pemberton, Solomon Georgio and Gretta Titelman, as they reveal their deepest love and obsession of their favorite celebrities. Episode one is out now, featuring Jon Garbus' love letter to a well-known superhero, so be sure to tune in to "Dear Owen Wilson," streaming on iHeartRadio!
Check back next week for new podcasts, seasons and episodes you won't want to miss. And if you still want more podcasts, click over to iHeart's Podcast Top 100 to stay-up-to-date with the most popular and trending shows!