Image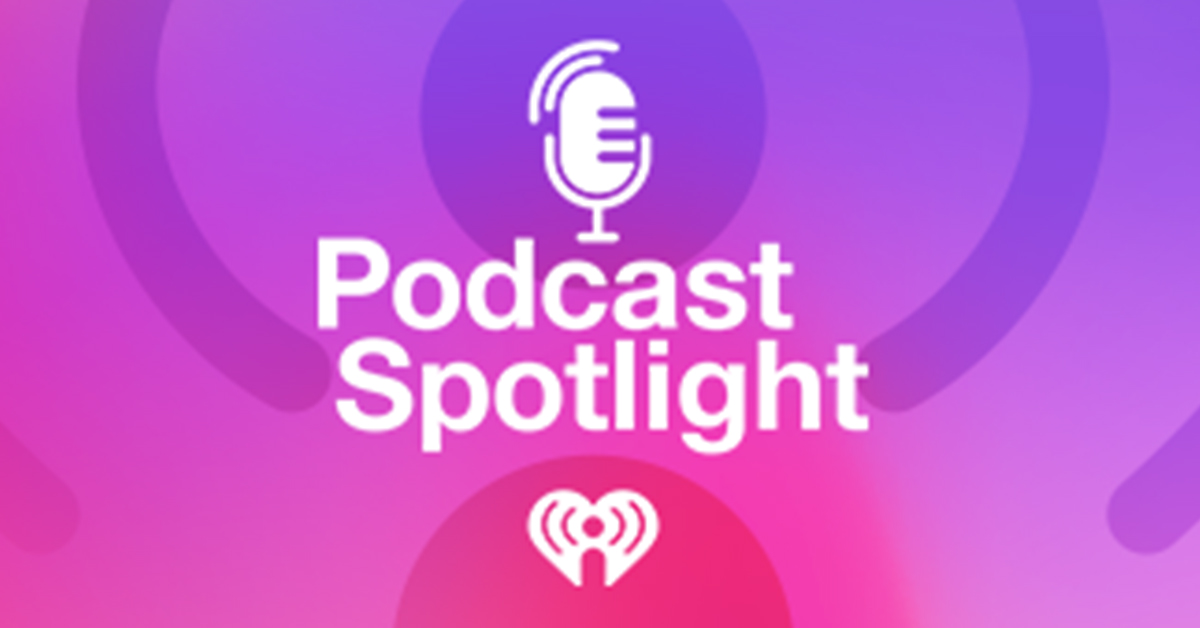 Podcast Spotlight: Looking for a New Show to Listen To? Here's What's New in Podcasts This Week!
With so many podcasts being made today, it's hard to keep up. Luckily, with the help of iHeartRadio's Podcast Spotlight, you can find something new to listen to every week. Here's the latest on iHeartRadio podcasts, seasons and episodes:
Ever heard of a podcast completely hosted by NFTs? Well, now you have! From iHeartMedia's Non-Fun Squad Podcast Network, "Prop Culture" debuts today and is hosted by three NFTs that are voiced by top comedians and celebrities from the Non-Fun Squad. This weekly entertainment podcast will dissect pop culture with a unique twist––each episode, the hosts will wager on what unexpected entertainment news will break next by placing outlandish and hilarious prop bets with one another. You'll hear bets like: Who will have the most elaborate Met Gala costume and what will it be? Which beloved children's cartoon will get a gritty reboot? The hosts will be joined by big name guests who are proud NFT owners––including Paris Hilton's Bored Ape––appearing either as themselves or undercover as one of their own NFTs. The fun and mystery never ends on "Prop Culture," so tune into the debut episode now on iHeartRadio!
Soccer fans, rejoice! This next podcast is for you. "Hustle Rule: The Untold Stories of Women's Soccer" is a new podcast co-produced by iHeartRadio, Waffle Iron Entertainment, Range Media Partners, Observatory and AudioUp Media. The series will take you inside the lives of some of the world's best women's soccer players who are willing to risk everything for the game they love. Join host Hannah Waddingham, Emmy Award-winning television, film and theater actress/singer, and star of Ted Lasso, as she takes you across the globe and shares these inspiring stories of far-flung adventures, heartbreak, endurance and joy. Based on the book Under the Lights and in the Dark by Gwendolyn Oxenham, this podcast also features the anthem track "Won't Stop," performed and written exclusively for this podcast by globally renowned music producer and songwriter, A1 LaFlare. Curious to know what it takes to keep doing something you love? Then, be sure to tune into "Hustle Rule: The Untold Stories of Women's Soccer," streaming tomorrow on iHeartRadio!
Last, but certainly not least, is a new iHeartRadio Original podcast, "The Martha Stewart Podcast," hosted by the icon herself, Martha Stewart. Launching today, join Martha as she has intimate and in-depth conversations with some of her closest celebrity friends and most fascinating people in the world, including Kris Jenner, Alex Rodriguez and more. Today's episode features the one-and-only rapper and actor legend, and Martha's longtime friend, Snoop Dogg. You'll hear the pair discuss their friendship, their business ventures and even reveal just how many special cigarettes Snoop Dogg smokes a day. You won't want to miss all the juicy details uncovered by Martha in these interviews––from both the professional and personal sides––of guests that are at the top of their field. Listen to the debut episode of "The Martha Stewart Podcast" today on iHeartRadio!
Check back next week for new podcasts, seasons and episodes you won't want to miss. And if you still want more podcasts, click over to iHeart's Podcast Top 100 to stay-up-to-date with the most popular and trending shows!