Image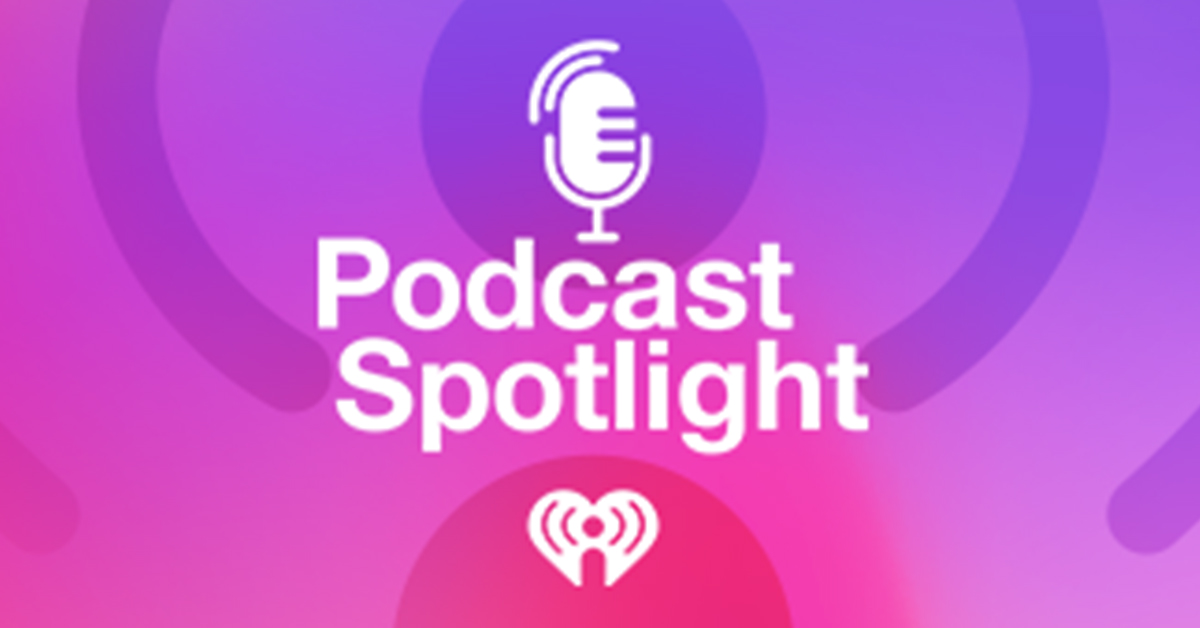 Podcast Spotlight: Looking for a New Show to Listen To? Here's What's New in Podcasts This Week!
With so many podcasts being made today, it's hard to keep up. Luckily, with the help of iHeartRadio's Podcast Spotlight, you can find something new to listen to every week. Here's the latest on iHeartRadio podcasts, seasons and episodes:
Up first, is a podcast that's all about drugs. Intrigued? From iHeartMedia, "PSYCHOACTIVE" is back for a second season and explores everything there is to know about drugs. Join Ethan Nadelmann, host and leader in drug policy reform efforts in the U.S. and globally since the late 1980s, as he gets to the bottom of our country's strange relationship with drugs. Each week, tune in to hear from a new expert, artist, or intellectual as they talk about why they love drugs, hate drugs, study drugs and everything in between. In the latest episode, author Norman Ohler tells the story of how methamphetamine enabled the success of Hitler's military forces during the early years of World War II and how its value diminished as the war dragged on. You won't want to miss the new season of "PSYCHOACTIVE" airing weekly on Thursdays, so be sure to stream the show now on iHeartRadio!
Football fans, rejoice! "25 Whistles with Bobby Bones (A Football Podcast)" is a new podcast about all things football from iHeartMedia and hosted by radio icon himself––Bobby Bones! This weekly 25-episode limited series, launching every Friday, covers happenings in the world of professional and college football with expert guests commenting, criticizing and confessing weekly picks. Joined by Bobby Bones' sports obsessed friends, singer-songwriter Adam Hambrick and on-air news reporter Kickoff Kevin, you'll hear from not only sports biggest stars, but also country music artists' most rabid sports fans. It's a sports show unlike any other you've heard before, with a funny twist, so be sure to hear the best in NFL and college football each week on Fridays by tuning into "25 Whistles with Bobby Bones (A Football Podcast)" now on iHeartRadio!
Calling all Game of Thrones enthusiasts––this last podcast is for you! New from HBO Max and iHeartMedia is "The Official Game of Thrones Podcast: House of Dragon," a weekly show for any mega fan or casual watcher of the Game of Thrones franchise, including the newest addition, House of Dragon. Join hosts Jason Concepcion, host of podcast "X-Ray Vision," and Greta Johnsen, host of WBEZ's "Nerdette," every week as they share storyline insights, fan questions, exclusive interviews with the cast and crew and a whole lot of thoughts and opinions. It's the only podcast with the inside scoop on all things Game of Thrones, so don't miss out on the exclusive discussion, and tune into new episodes of "The Official Game of Thrones Podcast: House of Dragon" debuting Wednesdays on iHeartRadio!
Check back next week for new podcasts, seasons and episodes you won't want to miss. And if you still want more podcasts, click over to iHeart's Podcast Top 100 to stay-up-to-date with the most popular and trending shows!