Image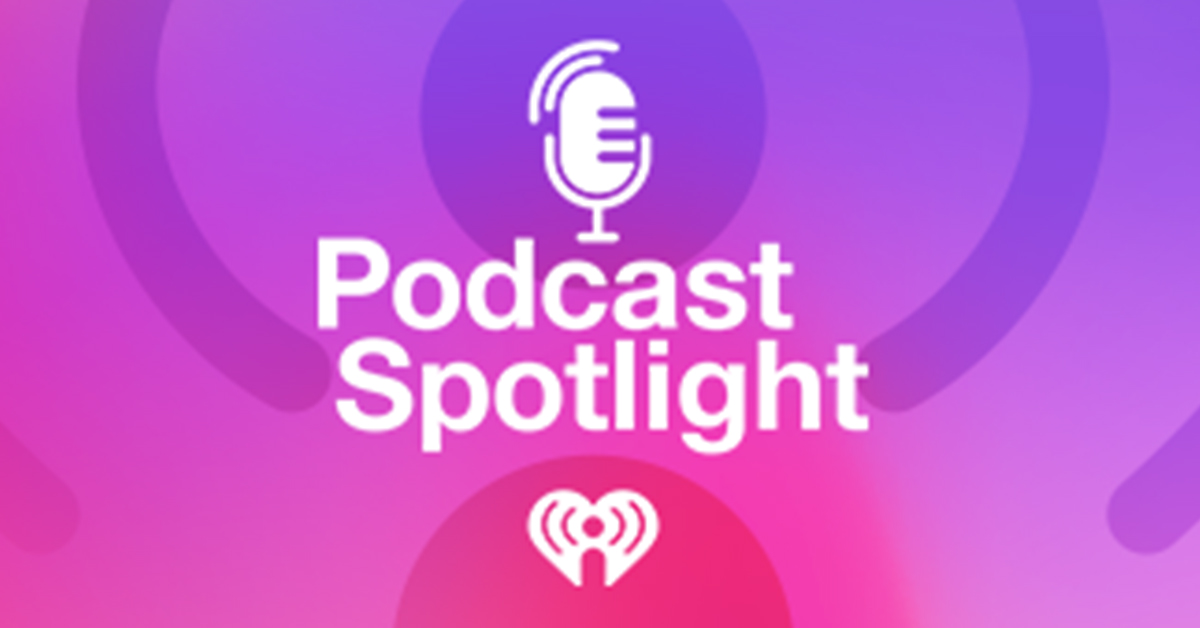 Podcast Spotlight: Looking for a New Show to Listen To? Here's What's New in Podcasts This Week!
With so many podcasts being made today, it's hard to keep up. Luckily, with the help of iHeartRadio's Podcast Spotlight, you can find something new to listen to every week. Here's the latest on iHeartRadio podcasts, seasons and episodes:
Are you plagued by endless nights with very little sleep? Or do you sleep just fine, but wake up still not feeling rested? If this sounds like you, or you generally think about sleep a lot, the latest iHeartPodcast Original "Chasing Sleep" in collaboration with Mattress Firm is exactly what you're looking for. In every episode, host and journalist Anahad O'Connor will talk to people whose careers, passions and locations impact their ability to get what we think of as conventional sleep. Follow fascinating people, including an astronaut, a wildlife photographer and an endurance athlete, and learn their secrets to getting great sleep wherever they are. As we explore their worlds, we'll discover how they sleep well so they can live well. Listen to "Chasing Sleep" every Friday.
History fans, rejoice! This next podcast is for you. Hosted by Ed Helms, "SNAFU" is an iHeartRadio podcast about history's greatest screw-ups. In this first season, join Ed as he digs into a story that's almost too crazy to believe: Able Archer 83, a 1983 NATO military exercise meant to prepare us for nuclear war, almost mistakenly started one. You won't want to miss this story's colorful cast of characters––from Ronald Reagan, to two treasonous spies, to a dauntless sleuth determined to get to the bottom of what really happened and why nobody knows about it. For those interested in the political parts of history, this weekly podcast will delve into the nuclear paranoia and political mind games behind the story––and how fear and misunderstanding can propel us into disastrous circumstances. Tune into the debut episode of "SNAFU" today, and weekly on Wednesdays, on iHeartRadio!
Last but not least, is "Mobituaries," a podcast from iHeartRadio and CBS News that is all about the dearly departed people (and things) and the legacies they have left behind. Award-winning CBS News correspondent and self-proclaimed lover of obituaries, Mo Rocca, covers his favorite people and things of the past each episode, giving listeners fresh takes on famous legacies and uncovering people worthy of their overdue moment in the spotlight. This new season explores the most intriguing history––from TV's most beloved dog to the woman of a thousand voices. Even if you know the names, you may not know the story. Be sure to tune into "Mobituaries" now streaming on iHeartRadio!
Check back next week for new podcasts, seasons and episodes you won't want to miss. And if you still want more podcasts, click over to iHeart's Podcast Top 100 to stay-up-to-date with the most popular and trending shows!