Image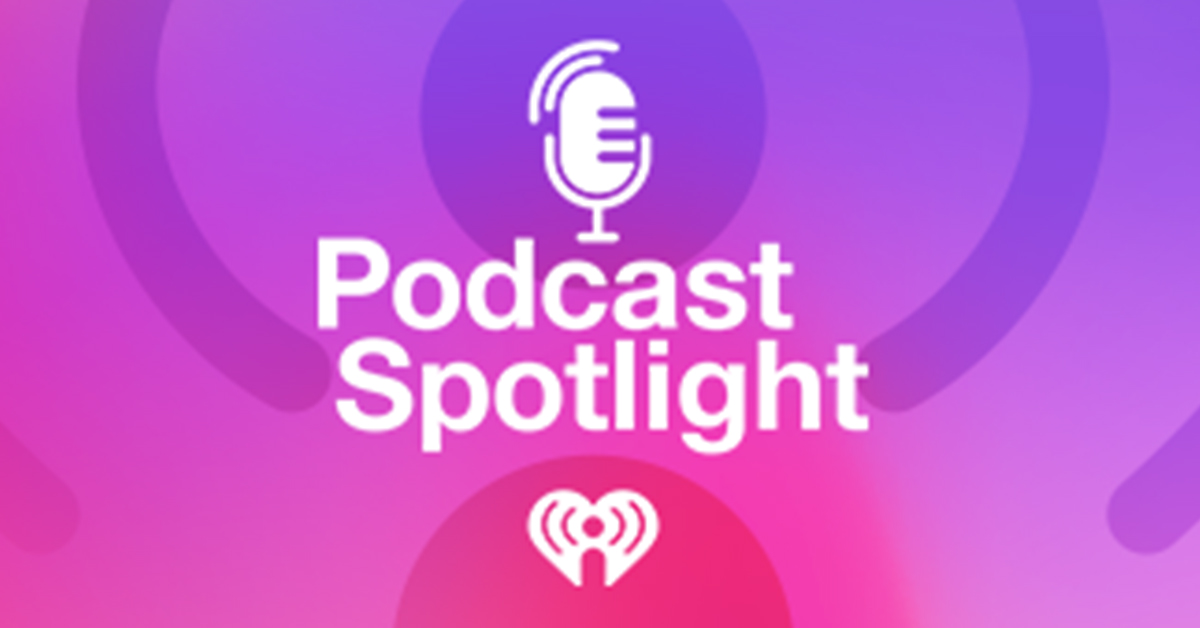 Podcast Spotlight: Looking for a New Show to Listen To? Here's What's New in Podcasts This Week!
With so many podcasts being made today, it's hard to keep up. Luckily, with the help of iHeartRadio's Podcast Spotlight, you can find something new to listen to every week. Here's the latest on our iHeartPodcasts including new seasons and episodes:
Broadway fans – this is the podcast for you! "Stages Podcast" connects with Tony, Grammy and Emmy Award-winning performers, writers, healers and artists, and nurtures conversations on how to view life's challenges through the lens of creativity. But, Stages Podcast doesn't stop there – it goes well past Broadway and explores spirituality, yoga, parenting, friendship and more. Co-hosts Tony Award winner Stephanie J. Block and Marylee Fairbanks have been friends for 30 years. They shared dressing rooms, struggles, laughter and dreams – and they invite their friends and colleagues to do the same. They don't just ask "What are you working on now," they ask, "What brought you to love where you are now?" Come find out how guests like Jason Alexander, Jesse Tyler Ferguson, Gavin Creel, Sebastian Arcelus, James Burrows, Donna Murphy, James Lapine and LaChanze have answered that question – and our surprise 5 Questions at the end of every episode! Tune into the "Stages Podcast" every other Monday for new episodes and #lovewhereyouarenow.
Up next, is a podcast perfect for any film fanatic. Brett Goldstein's award-winning podcast "Films To Be Buried With" is now joining iHeartPodcasts & Will Ferrell's Big Money Players Network! Join the Ted Lasso star as he discusses the films that shape the people we are. We are born. We die. In between, we watch a lot of films. Each episode of this podcast digs into life and death by way of movies with an extra special weekly guest, who ultimately shares their pick of films to be buried with. New episodes launch every Wednesday, so be sure to check out "Films to Buried With" now on the Big Money Players Network!
Have you ever wanted to know the moments that made or broke the world's top celebrities or business people? In "That Moment with Daymond John," Emmy Award-winning Shark Tank's Daymond John sits down with business moguls, celebrities, athletes, artists and more to get their candid reflections on that moment when they knew they could actually go for what they wanted, when they realized they needed to pivot immediately and when they failed. Blending emotional revelations with educational insights and entertaining candid discussions, this podcast is the ultimate resource for anyone looking to hear never-before-told stories while also learning valuable lessons that listeners can incorporate into their own lives. Tune into new episodes of "That Moment with Daymond John" on Mondays and Tuesdays.
Check back next week for new podcasts, seasons and episodes you won't want to miss. And if you still want more podcasts, click over to iHeart's Podcast Top 100 to stay up-to-date with the most popular and trending shows!