Image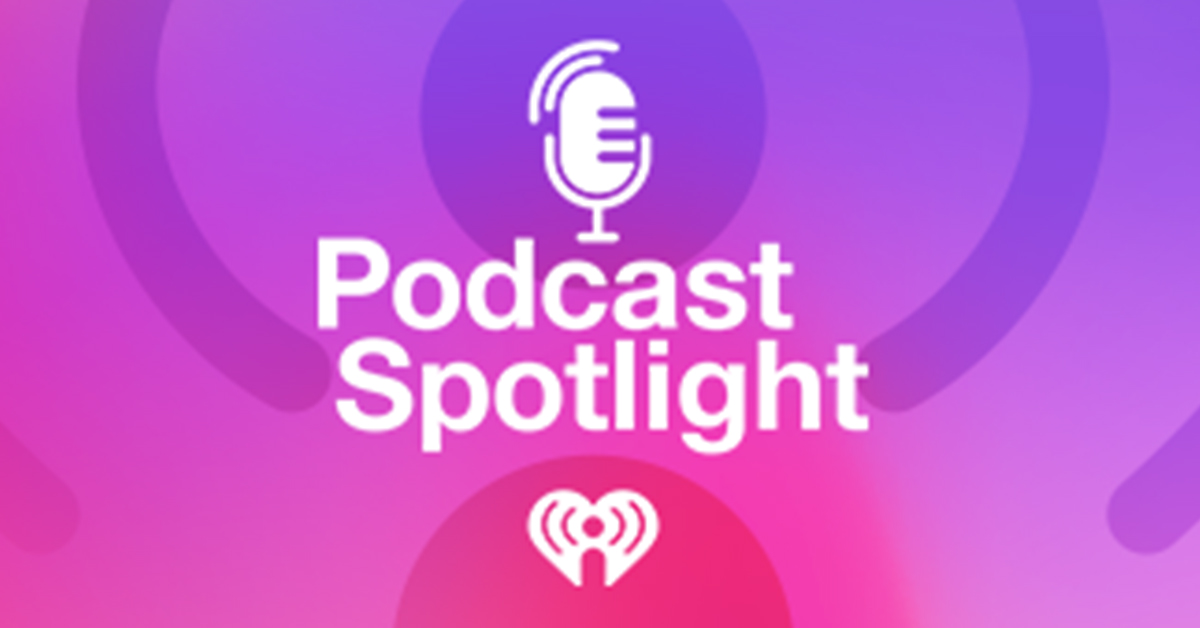 Podcast Spotlight: Looking for a New Show to Listen To? Here's What's New in Podcasts This Week!
With so many podcasts being made today, it's hard to keep up. Luckily, with the help of iHeartRadio's Podcast Spotlight, you can find something new to listen to every week. Here's the latest on our iHeartPodcasts including new seasons and episodes:
Calling all true-crime fanatics! iHeartPodcasts' "The Girlfriends" tells the story of Carole Fisher, a high-flying divorcee looking for love in Las Vegas, who meets a plastic surgeon that seems to be perfect on paper. There's just one lingering problem about Bob: He never talks about his ex-wife, who is presumed dead. Following Carole and Bob's break-up, Carole discovers a lot of women in Vegas dated Bob and they all have their own strange stories to tell. Before too long they form a club dedicated to figuring out what happened to Bob's wife. In this riveting nine part series, hosted by Carole, listeners will uncover the truth beyond Bob's wife's death, the systems that failed her and all the girlfriends that brought her justice. Check out new episodes every Monday on iHeartPodcasts.
Check out UK comedian Tom Houghton's newest podcast series "Bad Manors'' for a peek inside Britain's stately homes, castles and country estates and hear about their local histories, the scandals and the mysteries. The viral social media, stand-up comedy and reality TV star explores historic buildings and gives listeners a behind-the-scenes look at tales you won't hear in the guidebook. In the inaugural episode, Tom explores the Tower of London and chats with the current Queen of the Castle and compares notes on crazy tourists, pesky ravens and how to spot your Beefeaters from your King's Guards. Tune into "Bad Manors" on iHeartPodcasts today and every Tuesday!
Have you heard about Greece's real-life Robin Hood? iHeartPodcast's "OUTLAWS: The Good Thief" tells the story of Vassilis Paleokostas, aka "Greece's Robin Hood," who has been on the lam for 14 years. No one knows where he is, or if the stories are even true. But there's a million Euro bounty out for Vassilis, and a 24-hour task force trying to track him down. When he robs banks, he shares the money with the poor. When he kidnaps industrialists -- and he only kidnaps those who are known for unfair labor practices -- they give baffling interviews showing how he opened their minds. And when he escapes heavily reinforced prisons, as he's done ... by helicopter ... twice, he does it without harming a guard. In the series, join host Miles Gray and a team of Greek reporters as they follow Vassilis' trail from Athens to tiny islands to remote mountain hideouts. Along the way, we'll meet Vassilis's inner circle, chat with police chiefs and prime ministers and work to understand how this thief managed to steal the country's heart. Check out new episodes dropping every Wednesday!
Check back next week for new podcasts, seasons, and episodes you won't want to miss. And if you still want more podcasts, click over to iHeart's Podcast Top 100 to stay up-to-date with the most popular and trending shows.