Image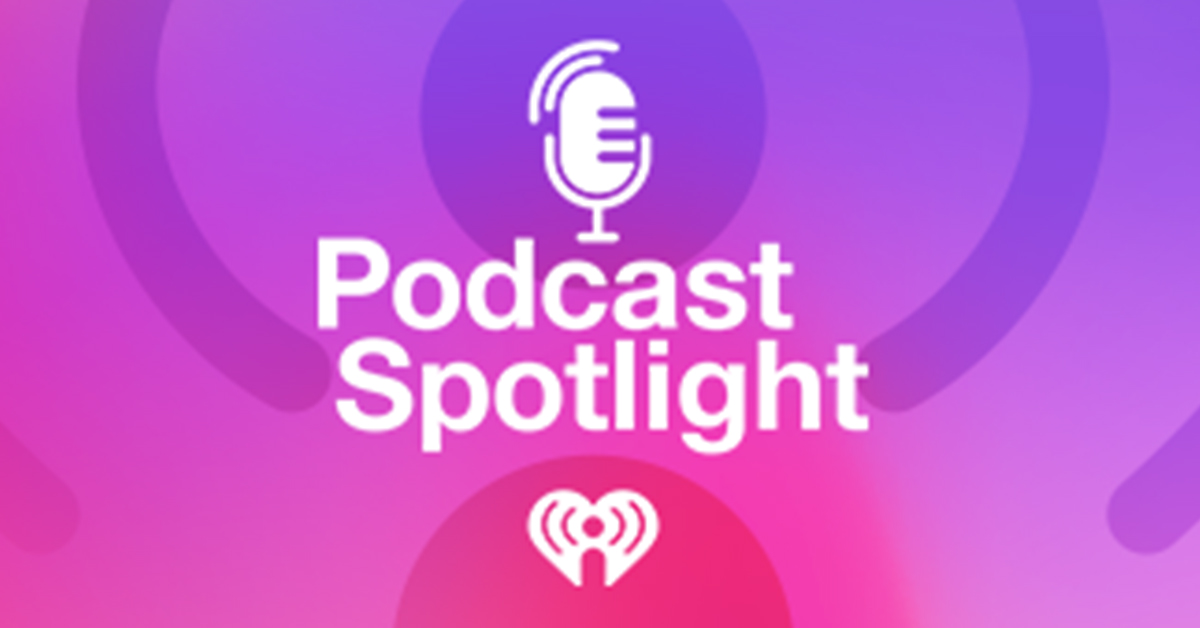 Podcast Spotlight: Looking for a New Show to Listen To? Here's What's New in Podcasts This Week!
With so many podcasts being made today, it's hard to keep up. Luckily, with the help of iHeartRadio's Podcast Spotlight, you can find something new to listen to every week. Here's the latest on iHeartRadio podcasts, seasons and episodes.
Looking to keep it real? Then don't miss out on a brand new season of honest and unfiltered conversations about life on "Let's Be Real with Sammy Jaye." Join GenZ change-maker Sammy Jaye as she sits down with celebrities, activists, athletes and influencers for enlightening discussions about issues you care about—from mental health and political activism to pop culture and more. The roster of guests for season three of "Let's Be Real with Sammy Jaye" is loaded with phenomenal guests from Jessica Alba to Meghan Trainor, Joel McHale, influencers Loren Grey and Josh Charles, rising singer-songwriter Brynn Elliot and many more! Tune in for the debut episode of "Let's Be Real With Sammy Jaye" season three, featuring a wide-ranging and heartwarming conversation with actor and comedian Wayne Brady, streaming now on iHeartRadio!
Want even more conversations about life from experts and celebrities? Then be sure to check out an upcoming new season of "Go Ask Ali," from iHeartMedia and Shondaland Audio. Hosted by Ali Wentworth, "Go Ask Ali" is the comedic authority dissecting the shit show modern life. In season two, Ali will speak with even more knowledgeable experts, close friends and high-profile celebrities so she can dig in, peel back the layers, get dirty and answer the biggest questions about this little thing we call life. Get ready to have your questions answered by stars like Gabrielle Union and Amy Schumer, as well as writers and academics like Susan Clayton, Isabel Gillies, Aja Romano and more. It's a jam-packed season you don't want to miss! So get your questions ready and head over to iHeartRadio now to hear the season two trailer of "Go Ask Ali." Then mark your calendars to hear the premiere episode on Thursday, October 7.
Anxiety bites. No, that's not just a blanket statement for the unwelcome feelings of anxiety we all experience sometimes, but also the name of a brand new, can't miss podcast from iHeartRadio! "Anxiety Bites" is a new audio series that aims to help us understand and remove the stigma around having anxiety. Join host and comedian Jen Kirkman (who has had life-long Panic and Generalized Anxiety Disorder) as she shares life-lessons, humor and stories of hope around having anxiety—so that we can go from whispering dramatically, "Yeah, I have anxiety," to saying it out loud and without fear. Each week, Jen will interview experts with anxiety from Ph.D. holders to creatives, spiritual gurus and more for practical advice on how to self-diagnose, begin to treat and live easily with everyday anxiety or panic. So if you're looking for ways to ease your anxiety—or just want an interesting, relatable and calming listen about the human condition—be sure to check out "Anxiety Bites." The debut episode is streaming now on iHeartRadio!
Check back next week for new podcasts, seasons and episodes you won't want to miss. And if you still want more podcasts, click over to iHeart's Podcast Top 100 to stay-up-to-date with the most popular and trending shows!