Image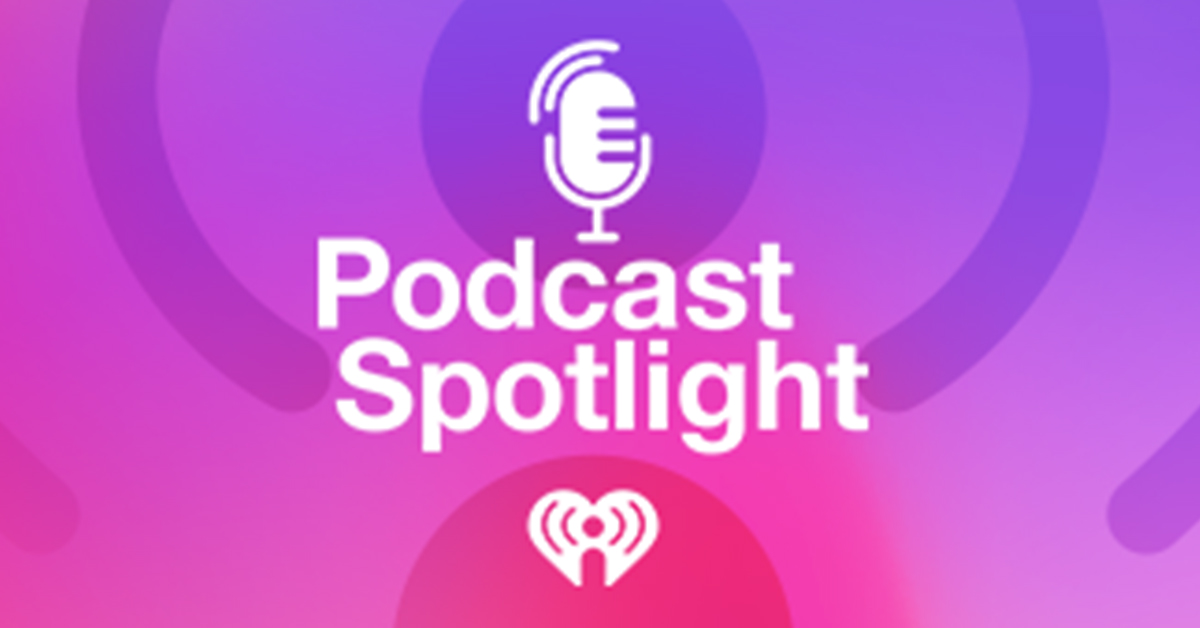 Podcast Spotlight: Looking for a New Show to Listen To? Here's What's New in Podcasts This Week!
With so many podcasts being made today, it's hard to keep up. Luckily, with the help of iHeartRadio's Podcast Spotlight, you can find something new to listen to every week. Here's the latest on iHeartRadio podcasts, seasons and episodes:
This podcast looks to shed light on one of music history's strangest mysteries: legendary songwriter Bob Dylan's infamous 1966 motorcycle crash in upstate New York. The event left Dylan changed, looking different and sounding different than before. So what exactly happened to him? That's what a new season of the Elvis Productions and iHeartRadio hit podcast "Blood on the Tracks" will answer. Hosted by award-winning podcaster Jake Brennan (creator of "DISGRACELAND" and "27 Club"), Season 3 of "Blood on the Tracks" explores what really happened to Dylan in the 10 days he spent recovering from the accident in the house of a local doctor. Was he actually recovering from his injuries? Detoxing from drug use? Or, as Dylan himself suggested decades later, had he actually undergone some kind of transfiguration? Part true crime, part historical fiction, part spoken word lo-fi beat noir, "Blood on the Tracks" searches for answers while sounding nothing like podcasts you've heard before. You can listen to the debut episode of Season 3 of "Blood on the Tracks," streaming now on iHeartRadio!
If you binged Shonda's Rhimes latest hit show "Inventing Anna" on Netflix, then you'll love this next podcast. "Inventing Anna: The Official Podcast" is a new companion series from iHeart and Shondaland Audio that delves fans deeper into the making of the popular show. Hosted by Stacey Wilson, each episode is teeming with fascinating conversations from guests such as Shonda Rhimes, journalist Jessica Pressler, members of the cast and even the real-life people who inspired this iconic saga. On the debut episode, out now, Wilson is joined by none other than legendary showrunner Shonda Rhimes, who shares her approach and process of adapting a true story into a limited series in real-time. Listen now to hear how Rhimes constructed Anna Sorkin's character, what inspired her decision to anchor the show from a journalist's perspective and why scenes with Vivian's band of misfits in Scriberia were some of her favorites. So what are you waiting for Shonda fans? Tune into iHeartRadio now to hear the first episode of "Inventing Anna: The Official Podcast!"
Marginalized voices have always been at the forefront of the internet, yet their stories often go overlooked. This next podcast is looking to change that. "There Are No Girls on the Internet" is a popular iHeartRadio Original talk-show-style series that explores the ways marginalized voices have shaped the internet from the very beginning. Join host Bridget Todd for a brand new season of episodes and compelling guests who share their stories about the past, the present and the future of experiences online. In the debut episode of the season, available now, Todd sits down with exoneree, activist, new mom and host of the podcast "Labyrinths," Amanda Knox, to discuss who gets to own their story and what can be done to imagine a healthier media landscape. Listen to the season premiere of "There Are No Girls on the Internet," featuring Amanda Knox, streaming now on iHeartRadio!
Check back next week for new podcasts, seasons and episodes that you won't want to miss! And if you still want more podcasts, click over to iHeart's Podcast Top 100 to stay-up-to-date with the most popular and trending shows!