Image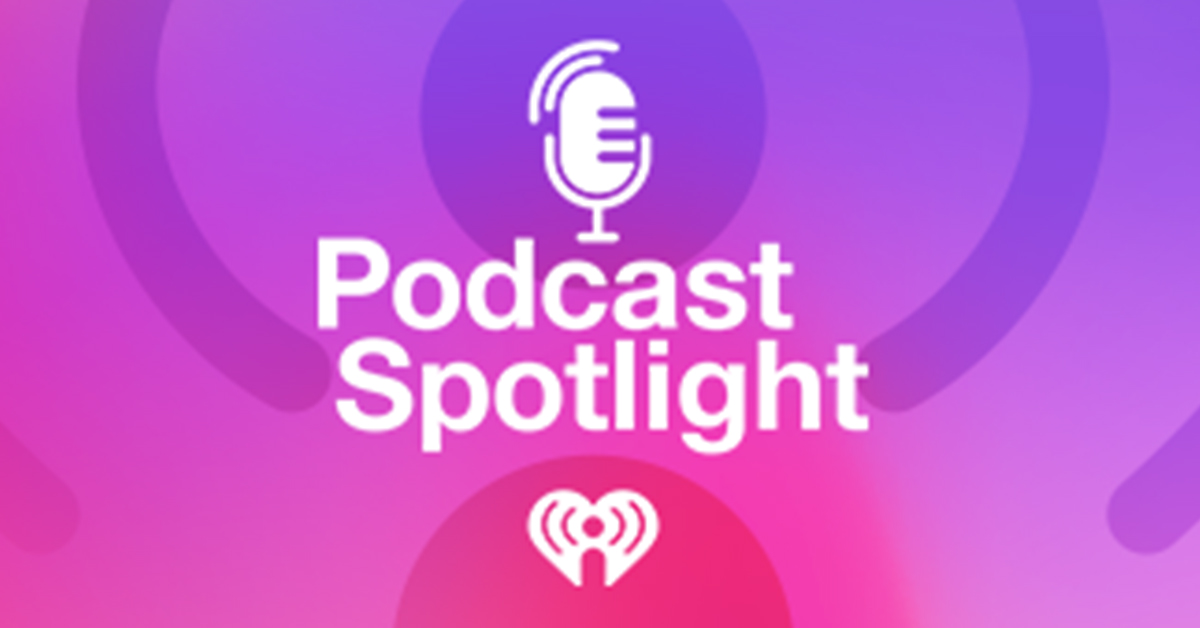 Podcast Spotlight: Looking for a New Show to Listen To? Here's What's New in Podcasts This Week!
With so many podcasts being made today, it's hard to keep up. Luckily, with the help of iHeartRadio's Podcast Spotlight, you can find something new to listen to every week. Here's the latest on iHeartRadio podcasts, seasons and episodes:
What if one stroke of a pen could change the lives of millions? From iHeartMedia's My Cultura podcast network, "Out of the Shadows" examines the ripple effects that a bill––signed in 1986 by unlikely ally President Ronald Reagan––had on first-generation kids of immigrants. In this miraculous series, you'll hear how this moment in history changed the course of many lives––from the immigrant parents who long lived in the shadows of America to the kids who are now navigating intergenerational mobility and transforming the cultural landscape. Join award-winning New York Times writer Erick Galindo (host of the hit immersive storytelling podcast WILD) and best-selling author Patty Rodriguez (Senior Producer and On-Air Talent for "On Air With Ryan Seacrest," on iHeart's 102.7 KIIS FM Los Angeles) as they dive into this untold story of luck, timing, triumph, opportunity, survival, and of course, hope. Tune into the first episode of "Out of the Shadows," launching tomorrow on iHeartRadio!
Basketball fans, rejoice! This next podcast is for you. "NBA Finals File" is a new podcast from iHeartRadio and NBA that takes listeners through the greatest NBA Finals series of all time. Each week, join former NBA writer-turned-podcaster Jabari Davis and seven-time NBA champion Robert Horry as they break down and look back at the legendary matchups, moments and stories from throughout NBA Finals history. Using archival audio, analysis and interviews, as well as commentary and discussion from Jabari and Robert, this series will transport you back to the most compelling and impactful game-time moments––while adding historical perspective and personal touch that only a former NBA legend can bring. Starting April 26th, episodes will debut each Tuesday and Thursday, so be sure to tune in and hear about the all series-changing events that led to series glory––"NBA Finals File" launching next week on iHeartRadio!
True-crime fans, the latest episode of "Sympathy Pains" is out now and you won't want to miss it! This six-part series uncovers the story of Sarah Delashmit, a former nurse who faked illnesses for nearly 20 years––that is, until two of her victims confronted her on national television. In this week's episode, "Andrea," you'll hear all the details around Liz, Brian and Bethany's confrontation with Sarah, which results in Dr. Phil arranging psychiatric care for Sarah after she leaves the set. Meanwhile, Andrea Smith, a stay-at-home mom in South Carolina, has been tracking Sarah across the internet for 20 years, warning non-profits not to allow her into their communities. Andrea even went to the police when Sarah was in college. Join host Laura Beil, who also hosted the wildly popular true-crime series "Dr. Death," as she dives deeper into the twists and turns of Sarah's scheme. Sarah's past is about to catch up with her, so tune in to hear the latest episode of "Sympathy Pains," streaming now on iHeartRadio!
Check back next week for new podcasts, seasons and episodes you won't want to miss. And if you still want more podcasts, click over to iHeart's Podcast Top 100 to stay-up-to-date with the most popular and trending shows!