Visitor Pass: iHeartRadio Celebrates OC Pride!
Oscar Abundez, Special Projects and Staffing Manager for iHeartMedia Los Angeles
Pride weekends in Southern California have always been something I wanted add to my "FUN" calendar. As someone who grew up in SoCal, I've always wanted to drive down Santa Monica Blvd. for LA Pride or plan a BBQ with my hometown friends in the LBC for Long Beach Pride. So naturally my face lit up when we were asked if iHeartMedia's Los Angeles stations would participate in this year's OC Pride in Downtown Santa Ana! Of course our answer was "YASSS! – we're so down!"
My brain went into overdrive and I immediately started to imagine our on-air personalities dancing along the parade route in a cheeky float and handing out rainbow colored iHeartRadio tattoos to everyone! All levels of our staff, from on-air personalities to program directors and marketing interns reached out and told me they were eager to participate. I was totally feeling the love!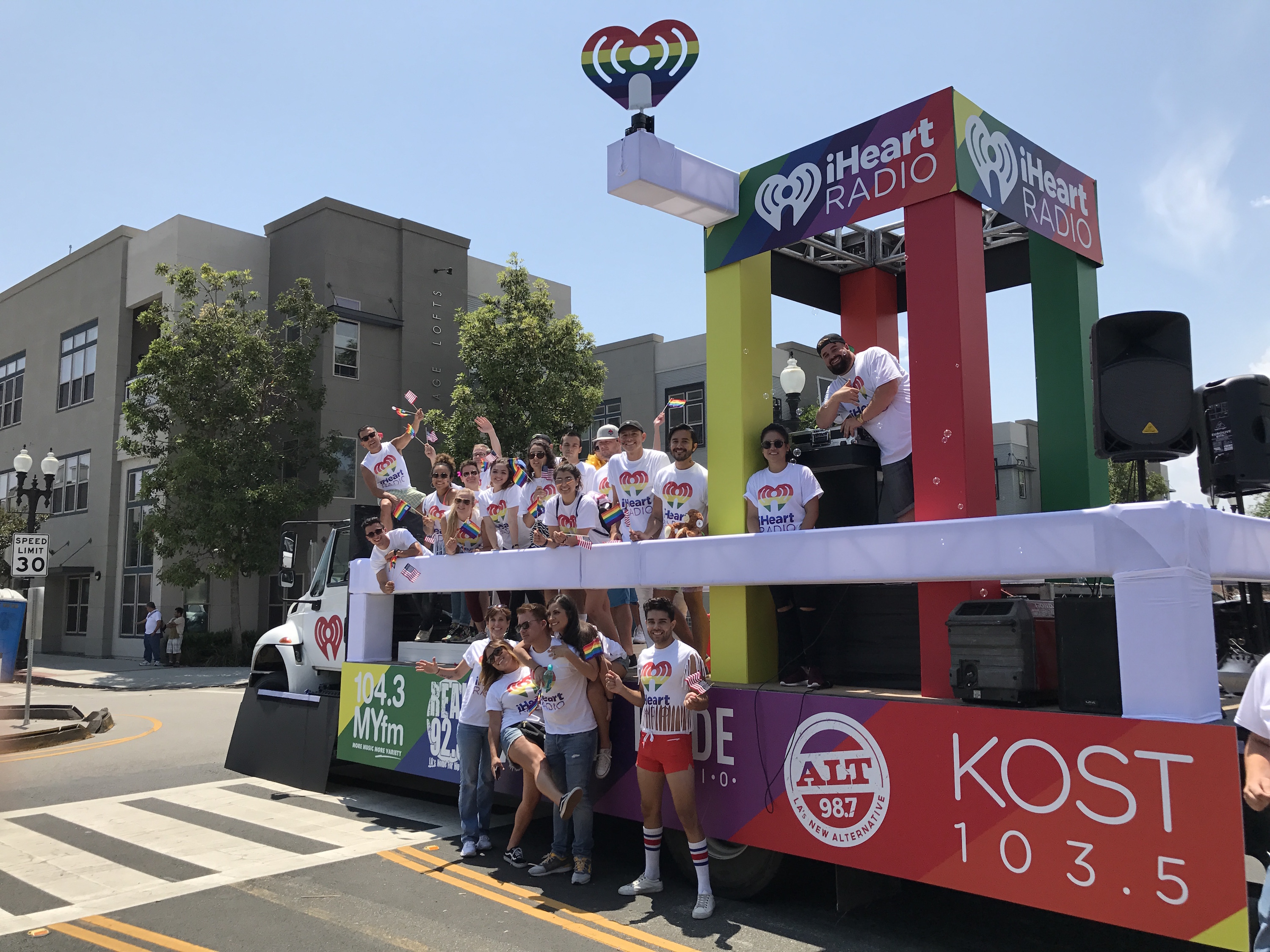 Everyone from 104.3 MYfm's Dave Styles, 102.7 KIIS FM's Manny on the Streetz and KOST 103.5's Kari Steele, as well as Hudson and Julianne from ALT 98.7's The Woody Show joined in on the fun and introduced some of the event's performers to the stage. We also hosted a fun iHeartRadio photo booth so everyone could take a filmstrip back with them as a memento of the event. Plus, leading up to the festival our personalities took to the airwaves to encourage listeners to attend the parade, and they promoted the event on their station websites and social media accounts.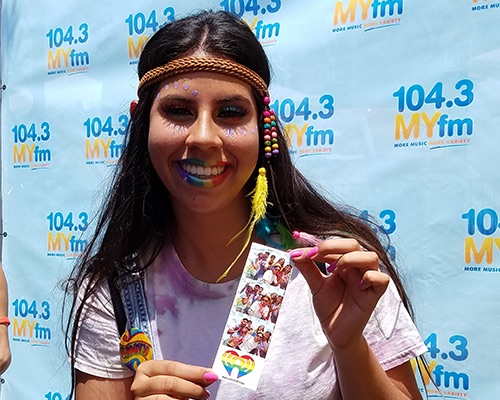 My favorite part of the festival was definitely the diversity in music and performers. There was literally something for everyone! The Garden Stage featured lots of laidback/alternative/acoustic sounds that you could enjoy while taking a break near the food trucks - it definitely added to the OC vibe! The Latin Stage was ALWAYS full of energy – and yes, I was very happy with the DJ! He played all of my favorite jams from my favorite pop divas including Shakira, Selena, Jennifer Lopez and Paulina Rubio! So, so good! My friends definitely caught me lip-syncing my way through the promenade a few times, lol. The Main Stage was definitely the icing on the cake, especially with Adore DeLano and Katya (two of my absolute favorites from RuPaul's Drag Race) as the headlining performers!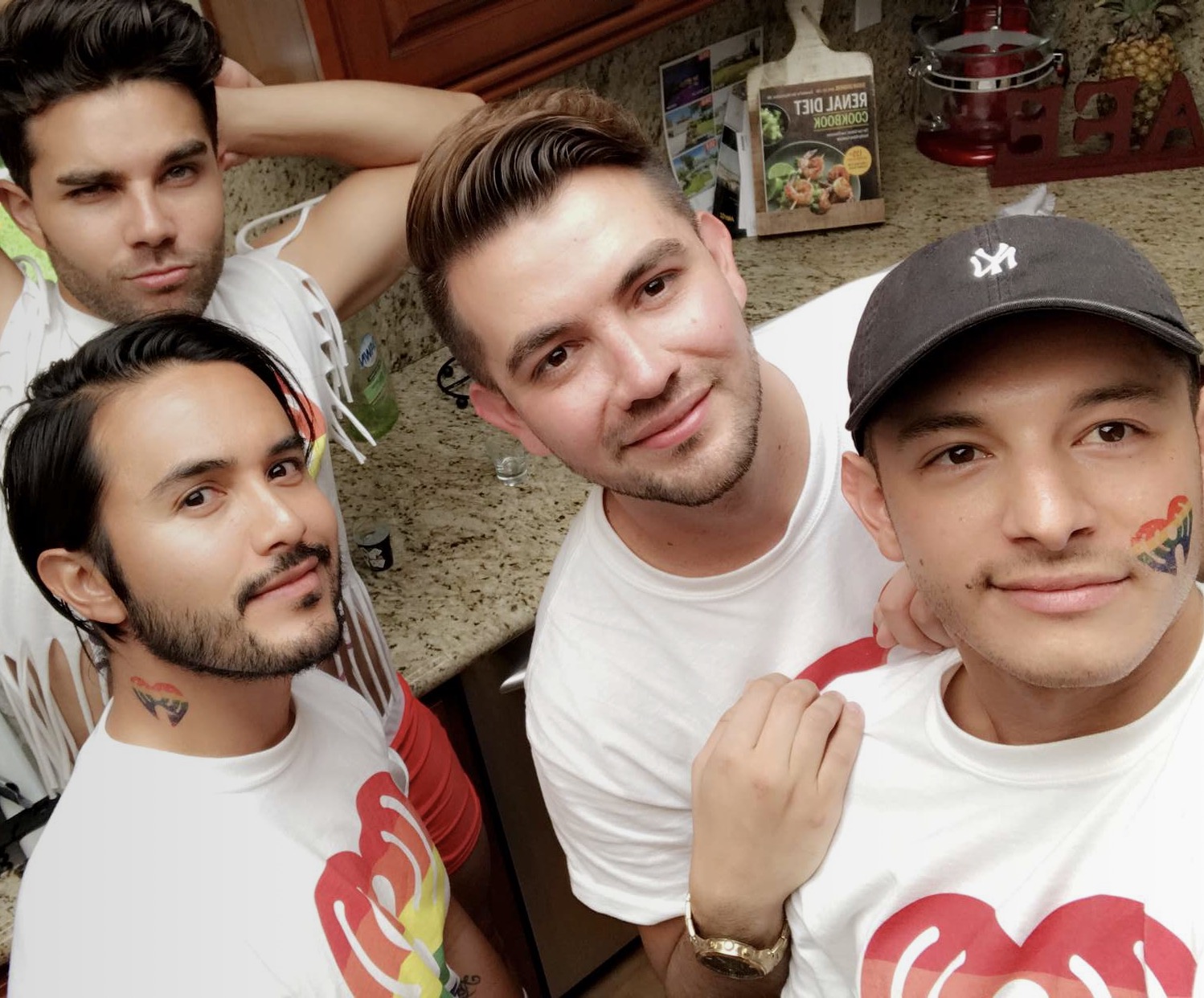 ​

Overall, OC Pride was full of fun, inclusion and diversity. I loved seeing so many families enjoying the iHeartRadio float, showing their pride and just simply enjoying their Saturday afternoon together. I'm very thankful that so many of my iHeartMedia colleagues were so enthusiastic about getting involved in the community. I'm definitely adding OC Pride to my "FUN" calendar from now on. And, if you can believe it, we're already prepping for next year! ;) ​​​​​​