Image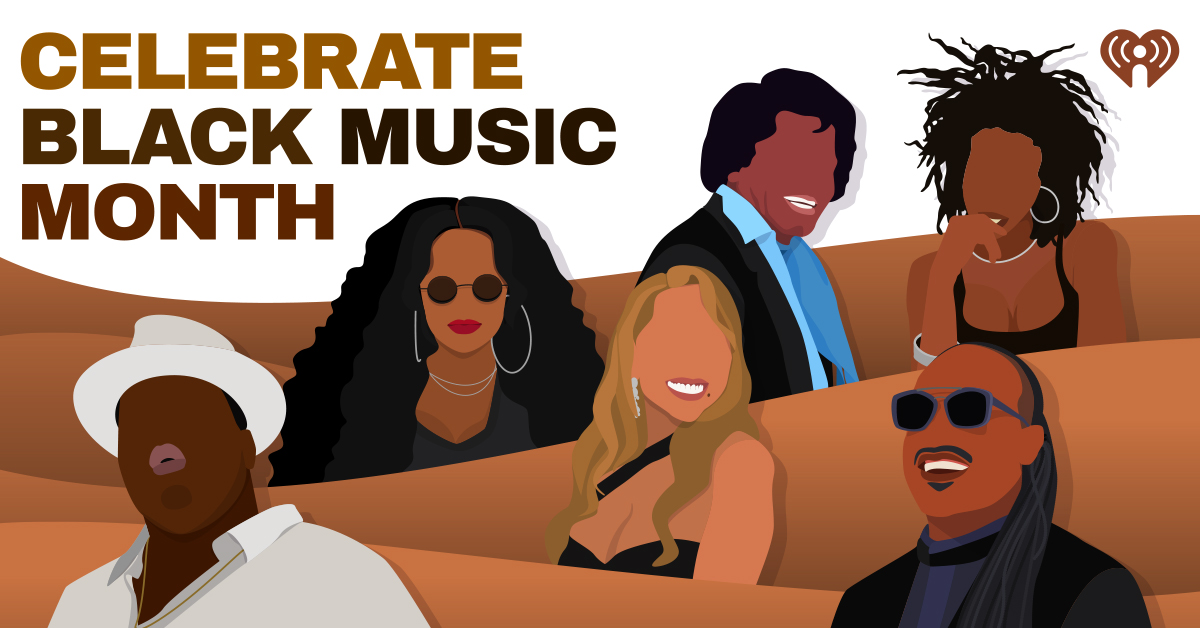 iHeartRadio Celebrates Black History Month by Honoring Artists Who Have Left Their Mark on the World
June marks Black Music Month, an annual celebration of the incredible achievements and profound influences of Black artists on music. In appreciation of how Black artists have shaped and revolutionized both music and pop culture, iHeartRadio is kicking off Black Music Month with podcasts, playlists and more activations that celebrate Black liberation and the movement for racial equity.
In celebration of Black Music Month and Hip Hop's 50th birthday, tune into iHeartPodcasts' "50 Years of Hip Hop Podcast Series." Hosted by Fab 5 Freddy, this 12-part series commemorates Hip Hop's most iconic moments and influential artists who shaped pop culture worldwide over the last 50 years.
iHeartPodcast's Black Effect Podcast Network has emerged as the leading platform for Black creators to raise their voices and be heard in the podcast space. It brings together the most influential and trusted voices in Black culture for stimulating conversations around social justice, pop culture, sports, mental health, news, comedy and more. Check out "The What?", where host Mouse and Nyla answer nagging questions discussed in hip-hop circles, barber shops and street corners. Or if you're more of a Hip Hop fan, tune into "Geto Boys Reloaded" and listen to legends Scarface and Willie D chat about all things music, entertainment and social issues.
It wouldn't be a proper celebration without a contest! Enter the Ultimate iHeartRadio Black Music Month with Kevin Hart Sweepstakes to win a trip to Hart Beat Weekend at Resorts World Las Vegas, featuring electrifying performances by J Cole, Jack Harlow and Ludacris, and a chance to meet Kevin Hart himself. Enter now for a chance to win!
If you're more of a music lover, check out our epic iHeartRadio Black Music Month playlist! Celebrate influential black artists and their game-changing music. From gospel and blues to jazz, R&B, and Hip Hop, this playlist has a song for every mood! Tune into iHeartRadio throughout June for more celebrations of Black music all month long!