Image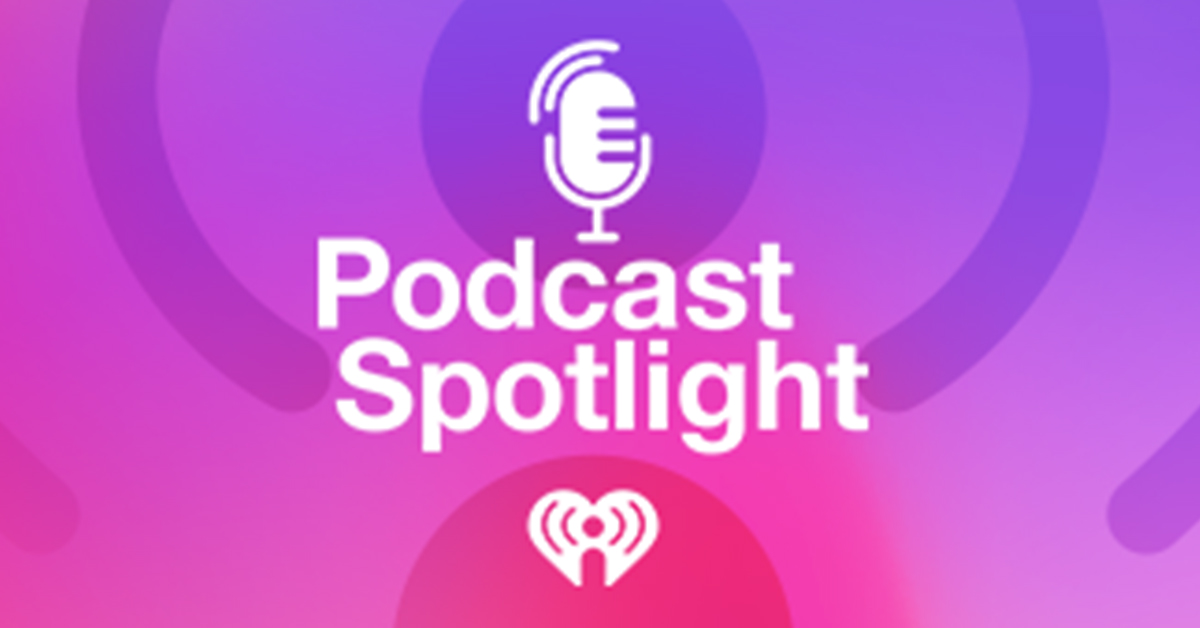 Podcast Spotlight: Looking for a New Show to Listen To? Here's What's New in Podcasts This Week!
With so many podcasts being made today, it's hard to keep up. Luckily, with the help of iHeartRadio's Podcast Spotlight, you can find something new to listen to every week. Here's the latest on iHeartRadio podcasts, seasons and episodes.
If you love Chef Geoffrey Zakarian and his recipes, then you're going to love his podcast! "Four Courses with Geoffrey Zakarian"  is a brand new podcast series from iHeartRadio that explores how the world's most fascinating people found their success. Join Geoffrey, world-renowned chef and TV favorite, as he sits down to chat with fellow chefs, business titans, entertainers and top athletes—serving up four courses of questions about four stages of their lives to find out what makes them who they are. On the debut episode, out now, Geoffrey speaks with the legendary Tyra Banks, who dishes up some of her biggest business lessons, what she learned from her parents, and what makes for the perfect ice cream. Upcoming guests include golf icon Greg Norman, actor/comedian Margaret Cho, fashion legend Norma Kamali, CEO and Chairman of iHeartMedia, Bob Pittman, and more. Hear "Four Courses with Geoffrey Zakarian'' now, streaming on iHeartRadio! Bon appétit!
This next podcast is for all the news junkies out there! Ninety percent of the news out there tells you nothing about where the world is going, but ten percent of it tells you everything. "News Items Podcast with John Ellis & Rebecca Darst" is a brand new daily podcast co-produced by The Recount that breaks down exactly what you need to know about what's happening in the world. Join hosts John Ellis and Rebecca Darst, who has decades of journalism experience between them, as they bring you the most interesting and important news from the realms of finance, U.S. politics, foreign affairs, science and technology—all in under 20 minutes. So if you're looking to get informed, check out "News Items Podcast with John Ellis & Rebecca Darst," with episodes streaming now on iHeartRadio!
Have you ever heard the stories of the Putty Man? Only fleeting glimpses of his misshapen and melting face have ever been seen, but he's a local legend in Los Angeles, and now the search for him is on. "Searching for Putty Man" is a brand new investigative podcast series from iHeartRadio and Bamfer Productions aiming to uncover the truth behind the entity believed to be responsible for scores of people who went missing from Griffith Park over the past few decades. Join hosts Jeff Heimbuch, Matthew Tyler Vorce and Kori Celeste as they search for the truth behind the Putty Man's origins—and what happens when the story you go looking for winds up finding you instead. Turn out the lights, and listen to the haunting first episode of "Searching for Putty Man," now available on iHeartRadio!
Check back next week for new podcasts, seasons and episodes you won't want to miss. And if you still want more podcasts, click over to iHeart's Podcast Top 100 to stay-up-to-date with the most popular and trending shows!