Image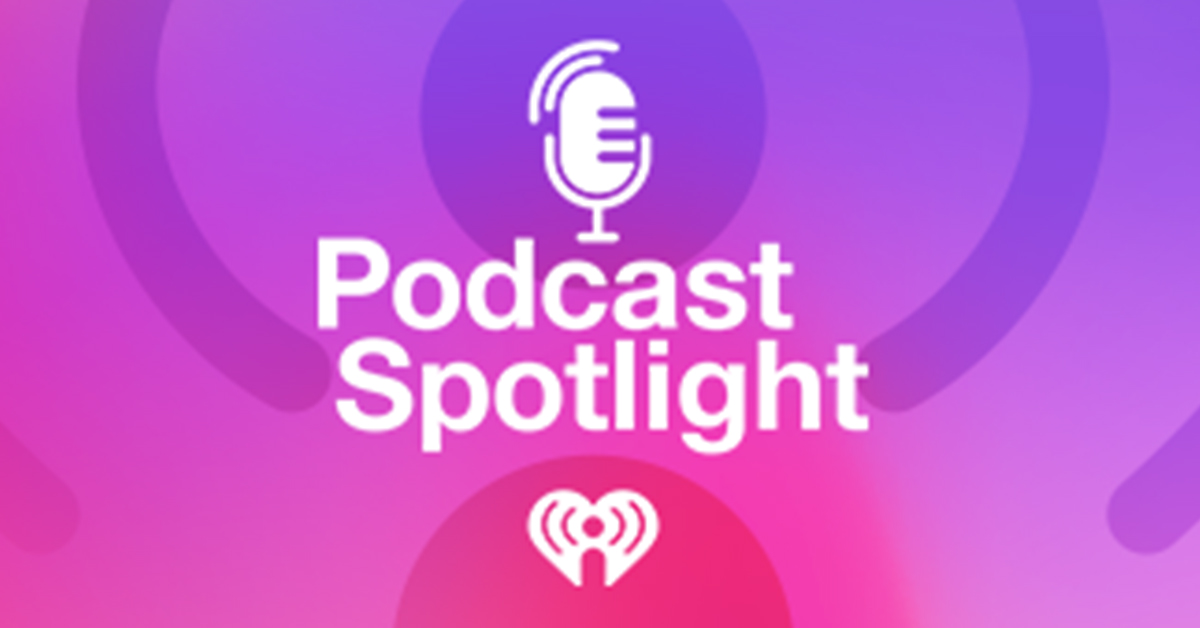 Podcast Spotlight: Looking for a New Show to Listen To? Here's What's New in Podcasts This Week!
With so many podcasts being made today, it's hard to keep up. Luckily, with the help of iHeartRadio's Podcast Spotlight, you can find something new to listen to every week. Here's the latest on iHeartRadio podcasts, seasons and episodes.
Is that organic juice cleansing diet group you joined actually a cult? Is your fantasy football league a cult? What about your new book club? A new podcast from iHeartRadio is shedding light on cults, and how being caught up in one isn't as rare as you might think. "Was I In A Cult?" is a documentary-style audio series that showcases individuals who have been in, and most importantly, successfully left a cult. Join filmmaker Tyler Measom and comedy writer Liz Iacuzzi as they hear raw, riveting and inspirational first-hand accounts of what it means to be a survivor. Using a dash of levity, the show informs and humanizes the cult experience in a way that may leave listeners asking themselves: "Wait… was I in a cult?!" To find out, listen to the two-part premiere episode of "Was I In A Cult?" streaming now on iHeartRadio!
NFL football fans, rejoice! This brand new podcast from the NFL Podcast Network and iHeartRadio is just for you. "NFL Inside Report" brings you closest to the biggest stories as told by NFL Media's exclusive reporters and insiders. Join host and NFL insider Rhett Lewis every week to go beyond the headlines for comprehensive game recaps, conversations, player interviews and behind-the-scenes looks at the NFL's biggest moments. As we gear up for this week's NFL season opener, the kick-off episode of "NFL Inside Report" is sharing a deep dive on the Tampa Bay Buccaneers' chances of repeating as Super Bowl champions, an update on Dallas Quarterback Dak Prescott's health entering the season and an inside look on how the league plans to handle another season with COVID-19. Are you ready for some football? Then check out the premiere episode of "NFL Inside Report," streaming now on iHeartRadio. And keep your eyes downfield for even more brand new podcasts from the NFL Podcast Network dropping soon.
Looking for some inspiration and guidance? Good news, the popular therapy podcast "Dear Therapists with Lori Gottlieb and Guy Winch" is back for a brand new season. "Dear Therapists" allows listeners to sit in on intimate conversations with renowned therapists and national advice columnists, Lori Gottlieb and Guy Winch, as they guide fellow travelers through the everyday and extraordinary challenges of life. Join our hosts each week, as they invite you to be a fly-on-the-wall and listen to their personal, raw, transformative sessions. They'll share behind-the-scenes insights, offer actionable advice, bring people back to find out what worked (or what didn't) and explore what we can all learn about ourselves through the lens of others. So sit back, come into the therapy room and get ready to experience growth and change as "Dear Therapists" gets set to debut a jam-packed new season of sessions to learn from. New episodes of "Dear Therapists" drop on iHeartRadio every Tuesday.
Check back next week for new podcasts, seasons and episodes you won't want to miss. And if you still want more podcasts, click over to iHeart's Podcast Top 100 to stay-up-to-date with the most popular and trending shows!