Image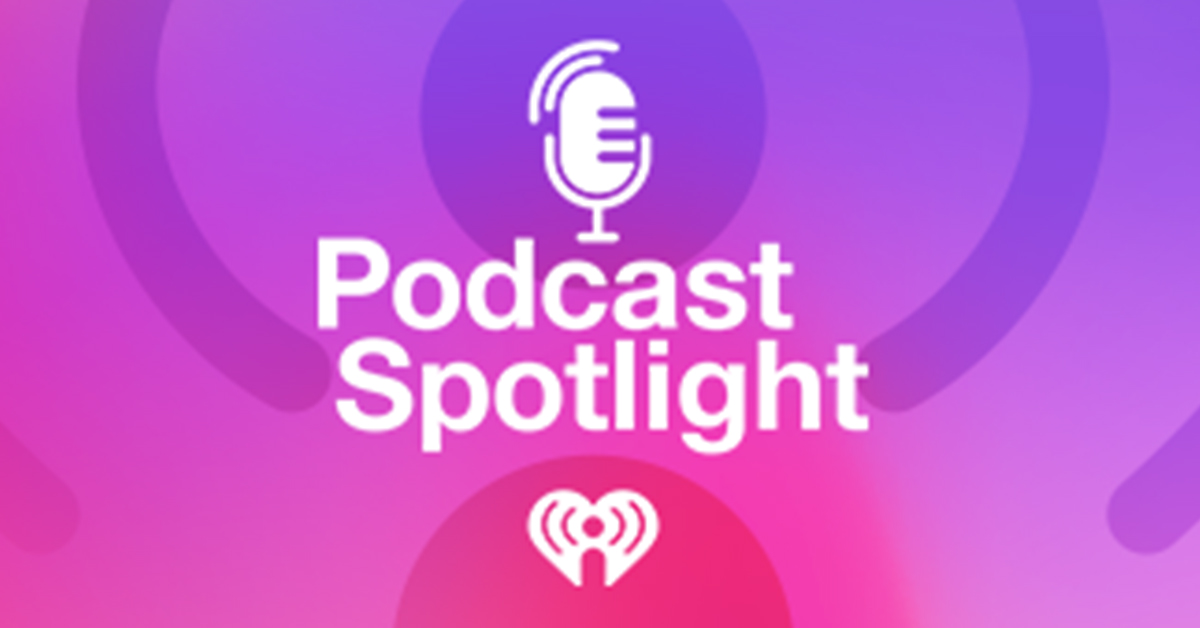 Podcast Spotlight: Looking for a New Show to Listen To? Here's What's New in Podcasts This Week!
With so many podcasts being made today, it's hard to keep up. Luckily, with the help of iHeartRadio's Podcast Spotlight, you can find something new to listen to every week. Here's the latest on iHeartRadio podcasts, seasons and episodes.
First up, the hit talk-show podcast "Hola, My Name Is" is back for another season! Hosted by Enrique Santos (iHeartLatino chairman and chief creative officer) and produced by the My Cultura podcast network: the "Hola, My Name Is" podcast dives deep into lives of Latinx celebrities, community leaders and regular people to discover how they remain resilient and successful. Join Enrique each week as brings on interesting guests to showcase what unites us, rather than divides us, while sharing personal stories of resilience, success, luck and huevos. Whether famous or unknown, Season Two's guests delve deep to share their humor, talent, guts or "ganas"; all the ingredients for true éxito in any language. In the premiere episode of "Hola, My Name Is" Season Two, hear Enrique speak with Carlos Loaiza, a popular twitch streamer who opens up about his story living with Tourette's Syndrome. Head over to iHeartRadio to listen now!
What are the secrets to becoming more successful? Popular podcast "Big Money Energy" returns for a second season to show you exactly what it takes to make it big. Join host Ryan Serhant, star of Bravo's Million Dollar Listing and Sell It Like Serhant, as he picks the brains of the most successful and interesting self-made people to learn the stories behind their biggest accomplishments and how they overcame the obstacles standing in their way. Much more than just another financial advice podcast, "Big Money Energy" is the go-to place for intimate conversations and real-world insights to help listeners turn their own entrepreneurial dreams into reality. In the first two episodes of Season Two, streaming now on iHeartRadio, Ryan sits down with one of the most prominent names in media today, Barstool Sports founder Dave Portnoy—and music producer, jeweler and overall mogul Ben Baller as they share their unconventional stories of success. So what are you waiting for? Head over to iHeartRadio to start streaming "Big Money Energy" Season Two now!
Last, but not least, a brand new scripted podcast for the crime drama fans out there. From iHeartRadio and Cavalry Audio comes "VERDICT:" a new 10-part scripted podcast crime podcast starring actor Spencer Garrett. "VERDICT" tells the story of federal investigator Abigail Kaplan, who must unravel the mystery behind the murder of a small-town high school football star. When the victim's best friend confesses to the brutal crime, Kaplan must navigate small-town politics, the power of the local Mega Church and corrupt local police in order to uncover the shocking truth of what really happened. Start unraveling the mystery and listen to the first four heart-pounding episodes of "VERDICT," streaming now on iHeartRadio!
Check back next week for new podcasts, seasons and episodes you won't want to miss. And if you still want more podcasts, click over to iHeart's Podcast Top 100 to stay-up-to-date with the most popular and trending shows!