Visitor Pass: Unfiltered with The Struts
By: Rachel Kaplan, Assistant Photo Editor for iHeartMedia
Recently, iHeartRadio launched a new feature called
Unfiltered
where we shadow an artist for a "day in the life" type of experience — and there couldn't have been a better band to start this off with than English rockers
The Struts​
. I met up with them at the YouTube Space in Chelsea Market for an acoustic performance they were doing for The Wild Honey Pie collective. As a fly on the wall, I laid low and started my behind-the-scenes capture. They sat on the floor reading the latest issue of Rolling Stone (which they were featured in) as they waited for the crew to set up.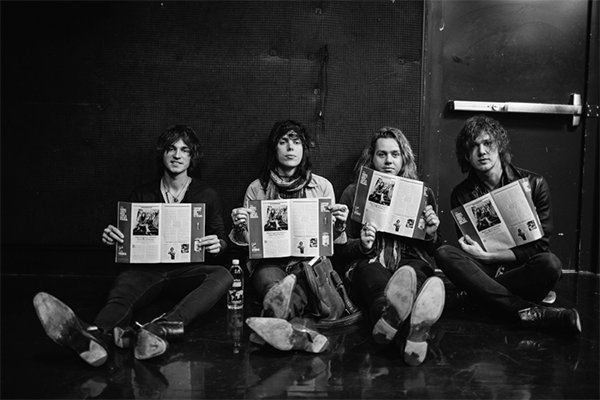 Drummer Geth Davies took the reins of the iHeartRadio Snapchat for the day so all the fans at home could tune in.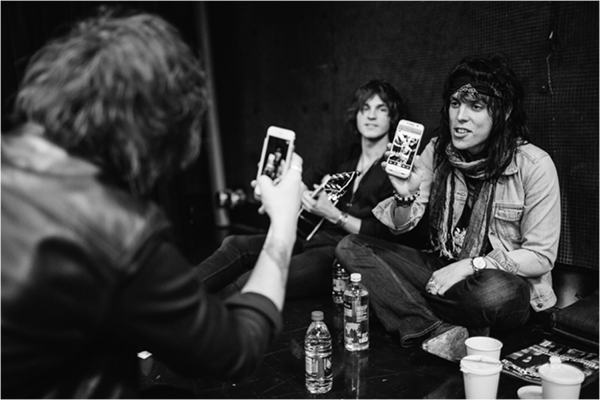 Lead singer Luke Spiller proclaimed that the U.K. has superior dairy products after drinking spoiled milk, and they looked over "Hotline Bling" lyrics in preparation for a cover.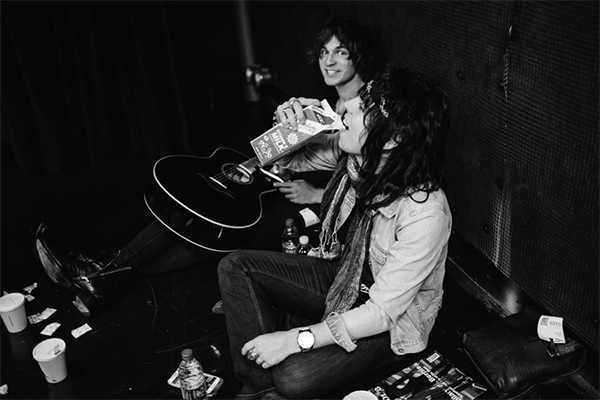 It was so different to see The Struts in such a scaled-down, intimate setting because in my head I see Luke's blue winged shirt running through the crowd at their 2015 iHeartRadio Music Festival Village performance.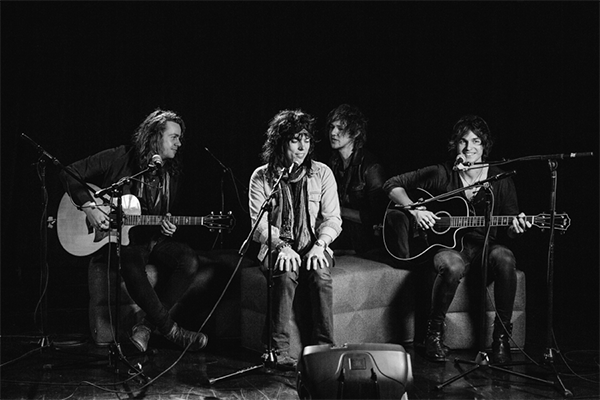 Once that shoot was wrapped, we had some free time to explore Chelsea Market and chat about everything from food and traveling to Kanye's social media habits. Jed and I geeked out over photography and he showed me some snaps from his travels.
Then, after eating Japanese-American cuisine and donuts, we took a van to BMI — not too far from the iHeartRadio HQ in Tribeca. Luke serenaded us on the piano while we waited. Then I got to sit in on a meeting in an office on the 31st floor overlooking the water.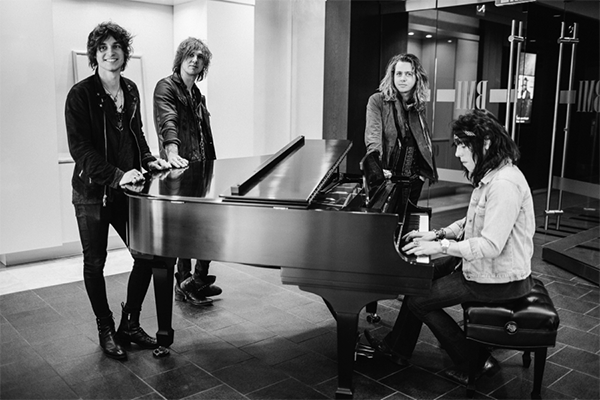 We walked to their hotel for 20 minutes of downtime before we headed back out. We stopped for an afternoon snack at Laughing Man Coffee on our way to an interview with Jonathan "JC" Clark, on-air personality for New York's Classic Rock Station Q104.3.
After rehearsing in the lobby of Q104.3, they made their acoustic radio debut of "Only Just a Call Away."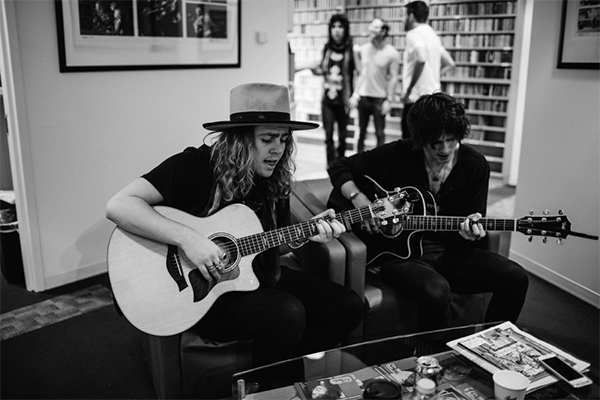 It was such a chill day with some of the most down-to-earth rockers, and I can't wait to catch them on the road soon for another adventure!