Image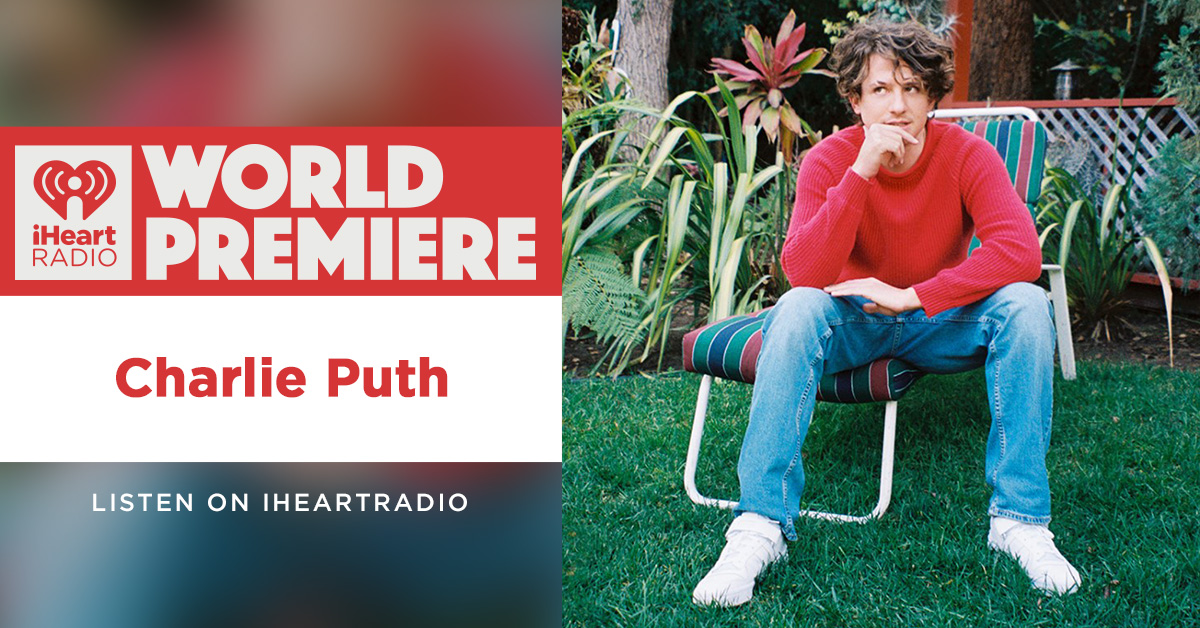 Artist of the Week: Charlie Puth
The wait is finally over. New music from Charlie Puth has dropped with his much-anticipated hit single "Light Switch" making its world premiere today on iHeartRadio!
The Grammy-nominated pop sensation teamed up with longtime collaborators JKash and Jake Torrey to co-write and produce the new upbeat track, which fans can now hear on iHeartRadio's Contemporary Hits Radio and Hot Adult Contemporary stations!
Featuring the recognizable click of a light switch in the chorus, the infectious tune describes the frustration of breaking up and getting back together with an ex. The bouncy lyrics are brought to life in the official music video for "Light Switch," which sees the singer endure jogging, weight-lifting and even Jazzercise in an attempt to win back his lost love interest.
Charlie Puth, who just turned 30 last month, took to TikTok to document the creation of "Light Switch" several months ahead of its debut, engaging with fans in his song-making process. Several of the videos have gone viral, including one video of the pop star discovering the song's now-famous light switch sound effect. In a statement to Rolling Stone, the singer described this approach: "On the songwriting level, it was really cool to share this song with the fans while I made it…[fans] felt like they were involved at the very beginning of the song, like they almost wrote it with me."
Fans are certainly delighted to have new music as "Light Switch" marks Charlie Puth's first full-length single in three years, following his Grammy-nominated Voicenotes in 2018. The new track will also be featured on the pop singer's upcoming album, Charlie, set to release later this year. And while little is known about the album so far, fans can expect a different overall sound, according to a recent tweet from the singer, which describes his new voice as "less scratchy."
Will Charlie Puth's catchy new single, "Light Switch," be on repeat until the album drops? We think so, but be among the first to listen to the hit new track to decide for yourself. Tune into iHeartRadio's Contemporary Hits Radio and Hot Adult Contemporary stations to hear "Light Switch" now!