Image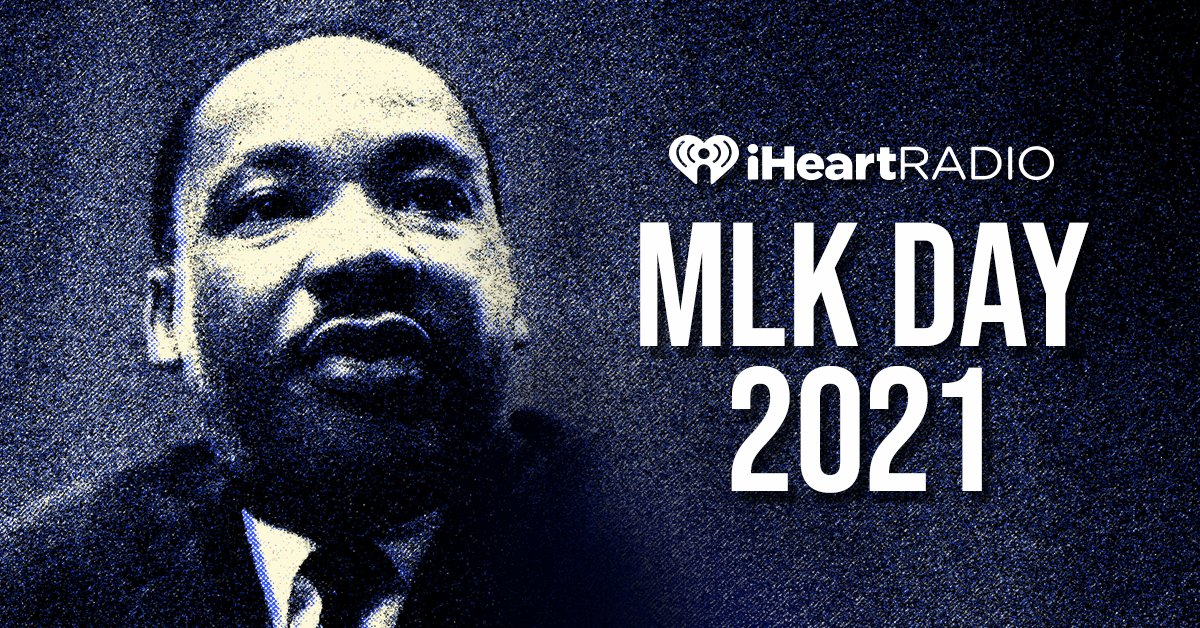 Celebrate Martin Luther King Day With iHeartRadio's MLK Podcasts and Playlist of His Most Iconic Speeches
Today, we celebrate the incredible life of Dr. Martin Luther King Jr., one of America's most important civil rights leaders.
Across the country, Americans have come to honor Martin Luther King Day each year with a national day of service. Although today's volunteer events might look somewhat different and be more virtual, this year will be no different.
iHeartRadio hopes to both educate and inspire you on this important day of service with a collection of podcasts that explore the life and legacy of Martin Luther King—and also share a playlist of his most historic speeches, so we can all remember the power of his words.
Our "MLK Day 2021 Podcasts" collection delves into the major moments of Dr. King's life, and the lasting impact he left behind. From going behind the scenes of his iconic "I Have a Dream" speech to how his famous letter was smuggled out of Birmingham Jail and much, much more—the "MLK Day 2021 Podcasts" are a great way to learn more about the history of the civil rights movement on this important day.
And if you're looking to be educated and inspired even more, iHeartRadio has also put together an "MLK Day Playlist" of Dr. King's most iconic speeches. Relive in their entirety some of Dr. King's most defining moments, from "I Have a Dream" delivered on the steps of the Lincoln Memorial, to "Our God is Marching On" from Selma, Alabama, to his Nobel Peace Prize acceptance speech and his final speech, "I Have Been to the Mountaintop."
You can hear dozens of other Dr. King speeches on iHeartRadio's "MLK Day Playlist." We wish everyone a happy Martin Luther King Day, and hope you'll join in the celebration of Dr. King's courageous and inspiring life with a day of service and volunteering.