iHeartMedia Comes Out in Support of GLAAD's #SpiritDay
By Joel Shoemaker, SVP of LGBT Initiatives, iHeartMedia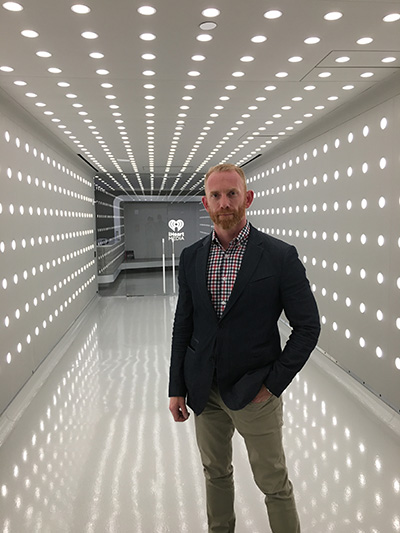 iHeartMedia continues to support our local LGBT communities, and our extensive involvement in over 50 pride celebration events nationwide is just the tip of the iceberg. The company warmly welcomed me to the team in July 2016 because of the growing interest in LGBT programs from listeners and partners, and I'm excited to engage audiences across our broadcast, digital, mobile, events and social platforms.  
Since October is LGBT History Month, I want to share with you a project I've been working on to celebrate LGBT heritage as well as GLAAD's #SpiritDay, a day when millions go purple and join together to take a stand against bullying and show support for LGBT youth. This is our fourth year going purple and working with GLAAD for #SpiritDay – and for the first time, we're giving #SpiritDay a voice on-air through PSAs featuring Lady Gaga, Troye Sivan, Elvis Duran and Andy Grammer. The spots are currently airing on our CHR and AC stations across the country and encourage listeners to go purple and unite against the bullying of LGBT youth.
You'll hear many of our on-air personalities who are LGBT allies — like Elvis Duran, Cubby & Carolina and others — talk about the importance of #SpiritDay throughout their shows. You should also check out iHeartRadio's Snapchat Discover channel to see even more fun ways that we're going purple this #SpiritDay.
In addition to the #SpiritDay artist PSAs, during Pride month back in June we did similar spots on air from other artists that are LGBT allies such as Katy Perry, DNCE and OneRepublic. They spoke from their hearts on the importance of LGBT equality. We'll continue to observe and commemorate moments significant to the LGBT community and its allies, but we'll also make sure to continue to be supportive each day through our local radio stations, our partnerships with organizations like GLAAD, NGLCC, OUT&Equal, our dozens of broadcast Pride Radio stations, and our on-air personalities.  
I'm excited that we've reached a time in LGBT history where recording artists want to lend their voices - and media companies are eager to amplify them - to support LGBT youth and stand up against bullying. I'm looking forward to working with iHeartMedia and our partners to continue to champion LGBT causes nationwide.
​​​​​​​