Image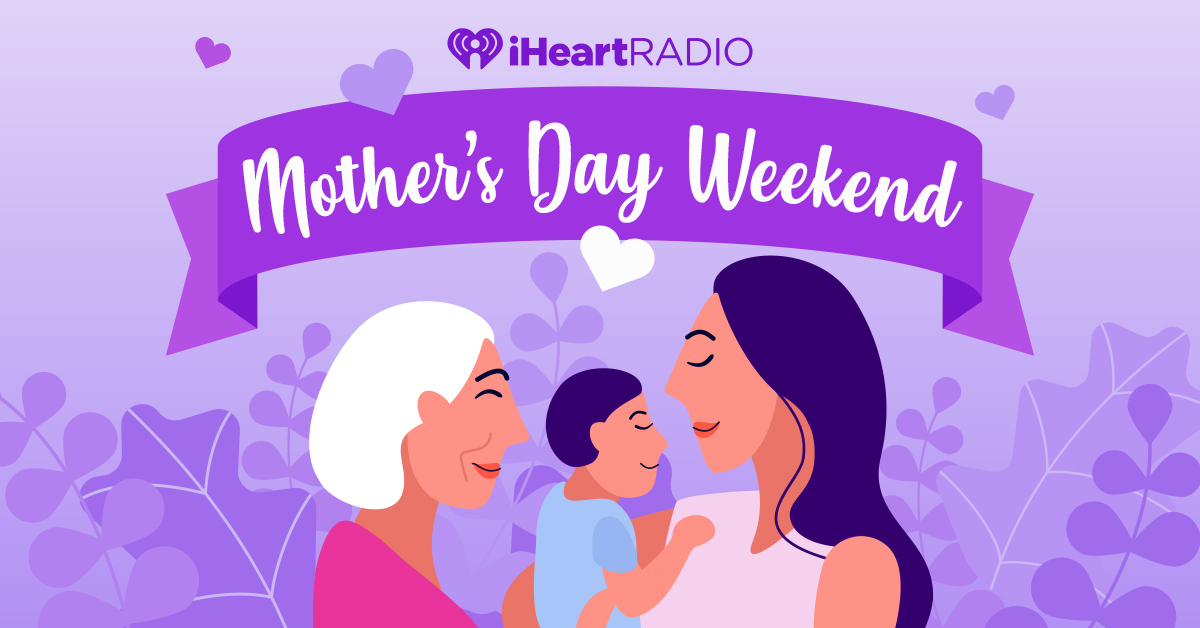 Make Mother's Day Weekend Special with These Playlists from iHeart!
Mother's Day weekend is finally here, and we want to make moms feel extra special! We're celebrating the many contributions moms make to their families, communities and society with the best hits written by moms, for moms and about moms. 
Our "Mother's Day Songs" playlist is full of superstar artists celebrating their moms, featuring songs like "The Best Day" by Taylor Swift, "Look What You've Done" by Drake and "Mother" by Kacey Musgraves. It also includes several songs from the perspective of moms singing about their children, like Adele's "Sweetest Devotion" and Martina McBride's "In My Daughter's Eyes."
Country-loving moms also get a special playlist full of artists like Shania Twain, Carrie Underwood, Lady A, Faith Hill and many more -- celebrating all the hit-making women in Country music. Check out the "iHeartCountry Moms Playlist" for a great time!
If mom is more of a podcast lover, iHeartPodcasts has plenty of options for all kinds of moms. Moms who love to laugh can check out "Dear Chelsea" and "Parenting Is a Joke," while moms who love true crime should listen to "Dateline" and "Silenced: Radio Murders." If all mom really needs is a break, then "We Can Do Hard Things with Glennon Doyle" and "Dani Shapiro: Family Secrets" are the perfect shows to get started. 
Moms do so much for us all -- it's time to give them a break and let iHeart curate the perfect weekend!