Image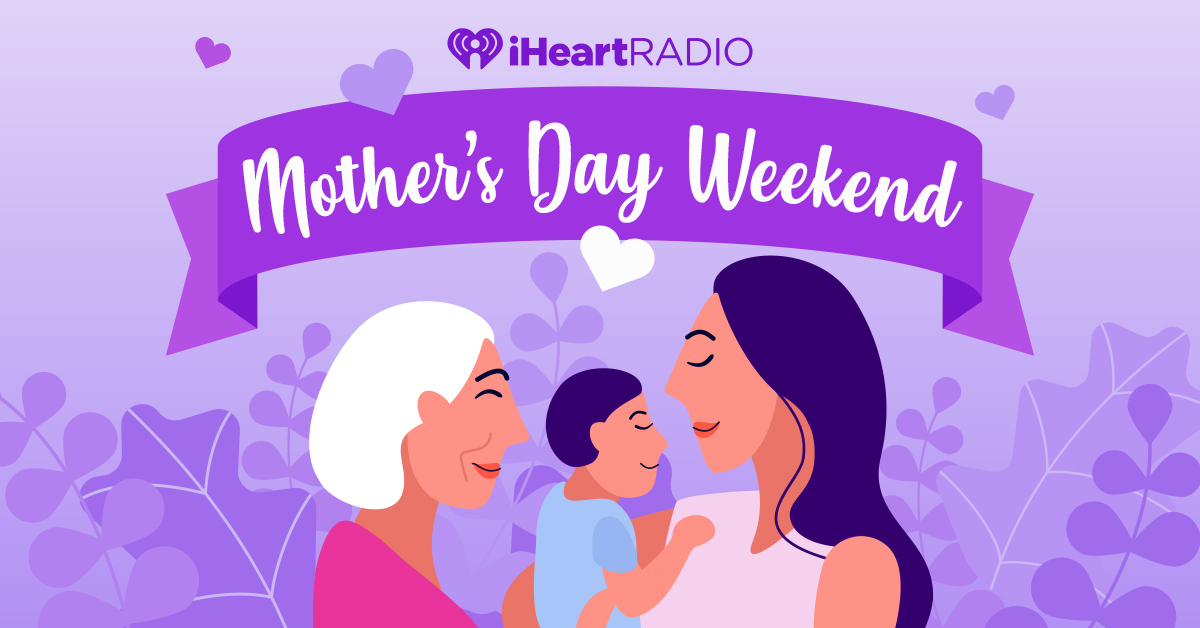 Celebrate Mother's Day with iHeart!
Mother's Day weekend is finally here, and we want to make moms feel extra special! We're celebrating the many contributions moms make to their families, communities and society with the best hits written by moms, for moms and about moms. 
Our first special Mother's Day Weekend playlist, iHeartMoms, includes some incredible superstar moms like Adele, Jennifer Lopez, Britney Spears, Kelly Clarkson and recent new mom Halsey. But if you're more of a country music fan, check out the iHeartCountry Moms radio with artists like Little Big Town (featuring moms Karen Fairchild and Kimberley Schlapman), Martina McBride and Jessie James Decker.
Over at iHeartPodcasts, several original shows celebrate moms all the time – and they're the perfect listen over the weekend! Actress Minnie Driver is even hosting a special Mother's Day episode on her show "Minnie Questions with Minnie Driver" that's available to stream now. We also have podcasts like "Stuff Mom Never Told You," "Workin' On It with Meghan Trainor & Ryan Trainor" and "The Healthy Baby Show," and a special Mother's Day episode of "Why Am I Telling You This? with Bill Clinton" all exploring the complexities, intricacies and highs and lows of being a mom. 
If you want more podcast options, check out these awesome shows: "The Mother Like a Boss Podcast," "The Boob Group: Judgment-Free Breastfeeding Support," "What Fresh Hell: Laughing in the Face of Motherhood" and "Moms and Baseball."
From everyone at iHeart, we hope you have a great Mother's Day Weekend!