Image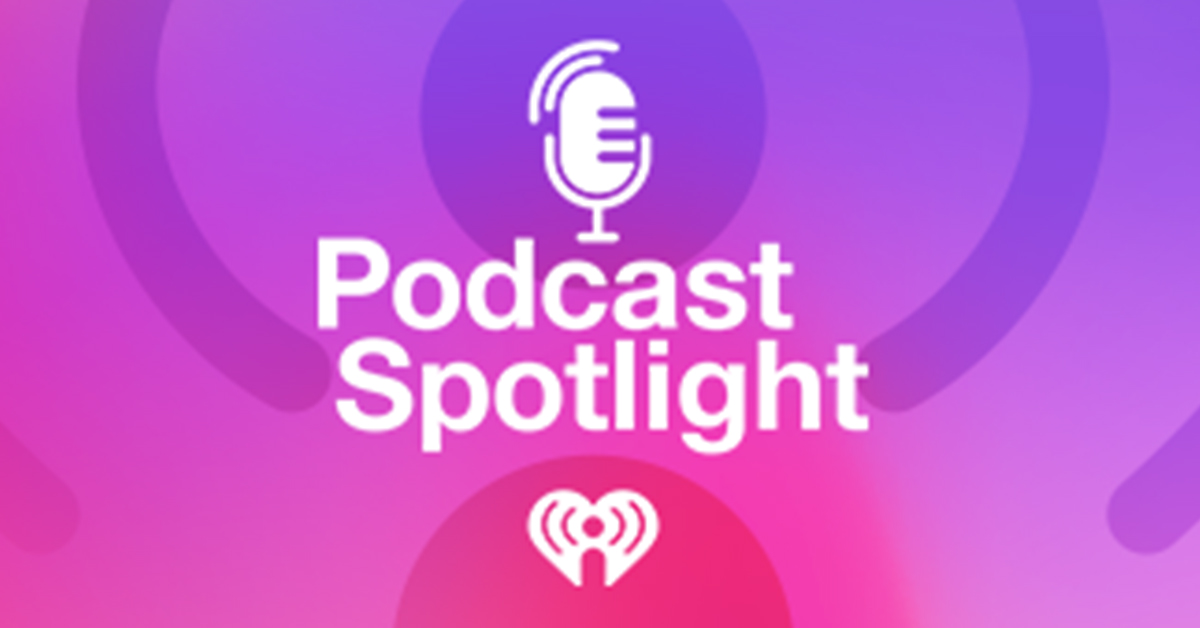 Podcast Spotlight: Looking for a New Show to Listen To? Here's What's New in Podcasts This Week!
With so many podcasts being made today, it's hard to keep up. Luckily, with the help of iHeartRadio's Podcast Spotlight, you can find something new to listen to every week. Here's the latest on iHeartRadio podcasts, seasons and episodes.
In need of some inspiration? Look no further than this brand new podcast series from the Seneca Women Podcast Network. Celebrating the 100th anniversary of the 19th amendment, granting women the right to vote, Seneca Women are launching Seneca's 100 Women to Hear: an original 100-episode series spotlighting women leaders who are using their power for purpose to accelerate women while building a better world. New episodes are set to drop over nine consecutive days—from August 18 to August 26 on Women's Equality Day—and feature the voices and words of trailblazers such as former U.S. Secretary of State Madeleine Albright; Meghan, The Duchess of Sussex; Grameen America CEO Andrea Jung; soccer legend Abby Wambach and more. The first episode of Seneca's 100 Women to Hear, which centers on women's rights activist Sojourner Truth, is now available to listeners.
Switching gears now: ever wonder what it's like to have a serial killer for a parent? That's the focus of Melissa Moore's Happy Face podcast, a 12-part series exploring her life growing up as the daughter of early 1990s serial killer Keith Hunter Jesperson (aka the Happy Face Killer). Now, Melissa's hit true-crime podcast is back for a brand new season. In Happy Face Presents: Two Face, Melissa is joined by Becky Babcock, daughter of the infamous Diane Downs—who was convicted of the murder of her daughter and attempted murder of her other daughter and son. Together they unravel the strange tale of Becky's family, searching for answers to decades-old mysteries that have remained unanswered. Stream the first episode of Happy Face Presents: Two Face on iHeartRadio now to start uncovering the truth.
Our next podcast is another great choice for true-crime fans out there. Historians and long-time friends Holly Frey (recently featured in our Creator Mondays series) and Maria Trimarchi debut Criminalia: a light-hearted podcast from Shondaland audio about the serious business of murders from times long past. Each episode of the podcast's first season unpacks the untold stories of legendary murderesses who killed their victims using poison. For those who prefer their top-shelf storytelling with a sidecar, Frey even offers a thematic cocktail recipe to accompany each episode (not to worry, these cocktails are arsenic-free). To see what we can learn from the crimes of the past, and whether humans have gotten better or worse over time, check out the first episode of Criminalia—now streaming only on iHeartRadio.
Last up, if true-crime isn't your speed—knock the intensity down a few notches and listen to some wacky conspiracy theories with comedian Langston Kerman. My Momma Told Me is a brand new podcast that sees Langston and his guests take a deep dive into the most exciting, groundbreaking—and sometimes even problematic—Black conspiracy theories. From silly conspiracies, to scary conspiracies and to conspiracies they learned from that uncle who used to wear jeans in the public swimming pool—this podcast is sure to bring shock and laughs. The first three episodes of My Momma Told Me are now available to listeners.
Check back next week for new podcasts, seasons and episodes you won't want to miss. And if you still want more podcasts, click over to iHeart's Podcast Top 100 to stay-up-to-date with the most popular and trending shows!