Image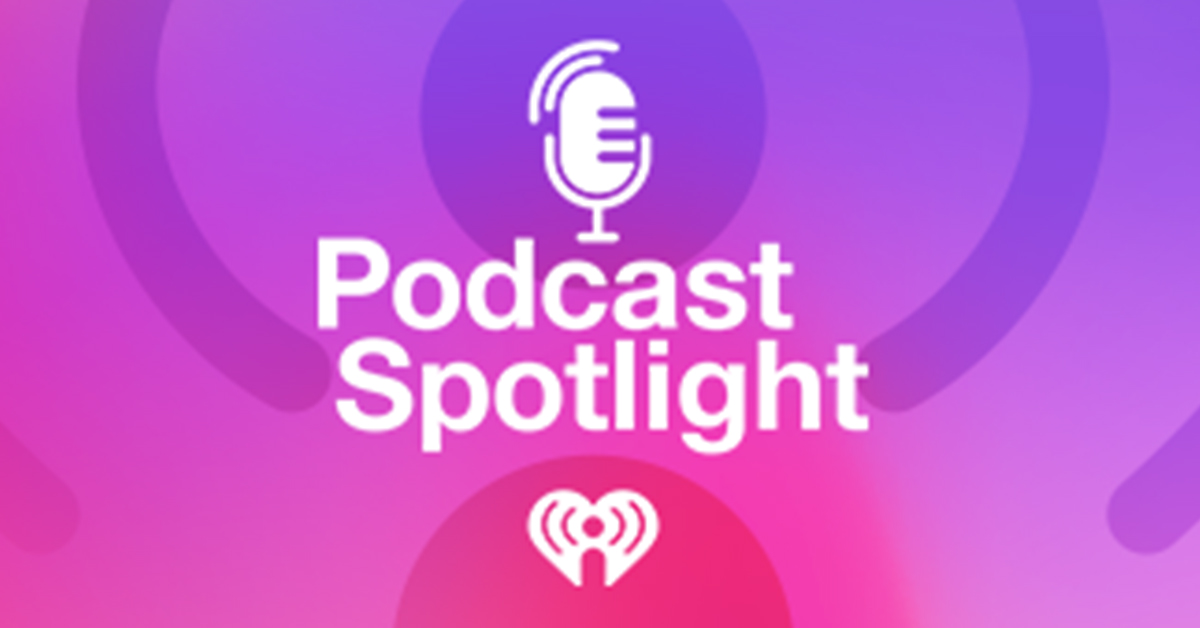 Podcast Spotlight: Looking for a New Show to Listen To? Here's What's New in Podcasts This Week!
With so many podcasts being made today, it's hard to keep up. Luckily, with the help of iHeartRadio's Podcast Spotlight, you can find something new to listen to every week. Here's the latest on iHeartRadio podcasts, seasons and episodes.
First up, this new iHeartRadio Original podcast, co-produced by Nomadic Engine and Salmira Productions, has listeners quaking with anticipation! "Aftershock" is a new scripted post-apocalyptic podcast series featuring a star-studded cast and written by, directed and starring actress Sarah Wayne Callies. After an earthquake levels the West Coast and kills the love of Cassie's (played by Callies) life, she makes a promise to find and protect his daughter, McKayla (Tati Gabrielle). Tune in for Episodes 1 and 2 now to follow Cassie and Wayne Shape (David Harbour) as their journey takes them to a mysterious new island created by the quake—pitting them against doomsday preppers and a group of cultists on their way to find McKayla. Told through flashbacks and unreliable narrators, you'll quickly discover that in "Aftershock" nothing is what it seems. So what are you waiting for? Hear the first two episodes of "Aftershock" now on iHeartRadio!
Our next podcast opens the door into the hidden world of drug trafficking and its ties to political power. "Transportista" is a new  podcast series from iHeartMedia's My Cultura and is out now in both Spanish and English. The podcast documents the story of el Transportista: a man who transported drugs through planes for the world's most dangerous drug lords in Latin America. Now behind bars, el Transportista tells the tales of his wild adventures from federal prison in North Carolina using a smuggled cell phone. In Episode 1, which debuted today, hear the origins of el Transportista's rise to infamy, which began in 2006 after the Mexican Army seized five tons of cocaine from a mysterious plane that landed at Campeche International Airport. The news would spark a trigger of events leading journalists and investigators on a long search to discover its owner. What happens next? Buckle up and listen to the premiere episode of the "Transportista" on iHeartRadio to find out!
Can't get enough of social media? Then this new iHeartRadio Original podcast series co-produced by Cavalry Audio podcast series is for you! "Tok Show with Remi and Connor" is a social video-sharing focused podcast that will serve as a gathering place for the hottest mobile video creators, celebrities, and fans to collectively explore all the latest happenings across social video-sharing platforms. Join hosts Remi Bader and Connor Wood (who both rose to influencer-fame on TikTok themselves) as they cover weekly highlights and trends across social video sharing platforms with content creators, celebrities and fans. Each week, Remi and Connor are joined by guests from an always-fresh list of popular social creators and celebrities to explore the world of viral videos through a variety of hilarious rapid-fire games and interactive segments; listener participation and lively conversations; and commentary on the week's biggest trends and notable videos! You don't want to miss it! Head over to iHeartRadio now to hear the first three episodes of "Tok Show with Remi and Connor" now, with more fresh episodes dropping weekly!
Check back next week for new podcasts, seasons and episodes you won't want to miss. And if you still want more podcasts, click over to iHeart's Podcast Top 100 to stay-up-to-date with the most popular and trending shows!