Image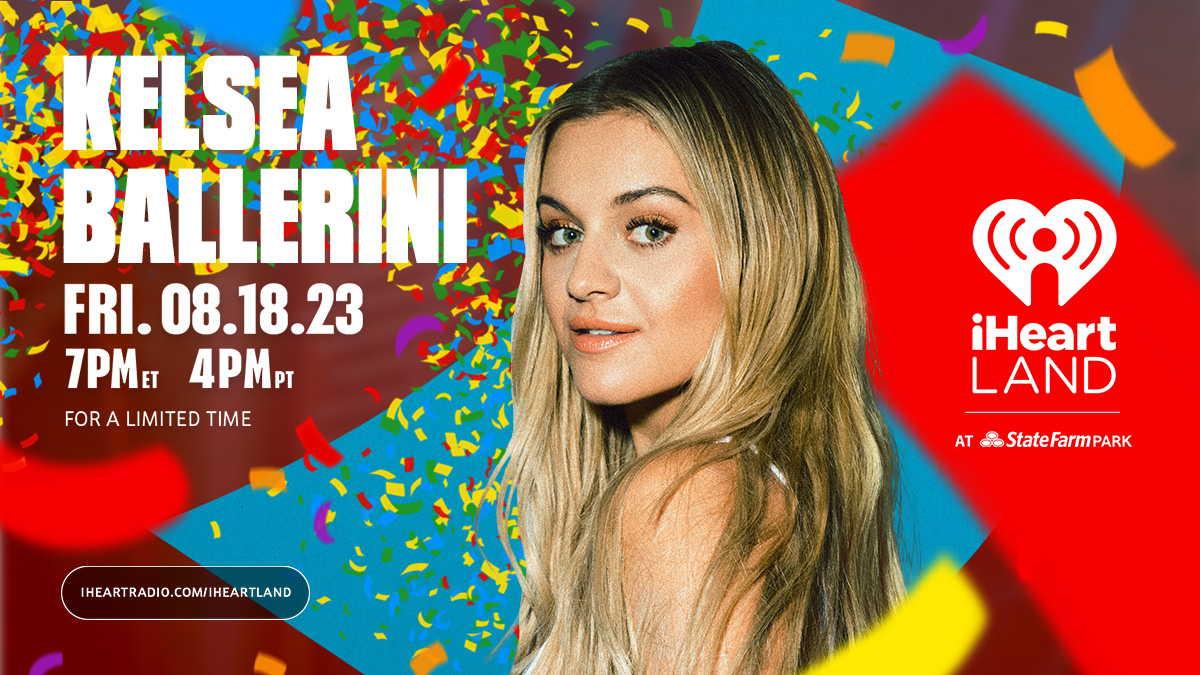 Artist of the Week: Catch iHeartRadio LIVE with Kelsea Ballerini in iHeartLand This Weekend!
Kelsea Ballerini is taking over iHeartLand!
The country star's "iHeartRadio LIVE with Kelsea Ballerini" will be available on iHeartLand two days only, starting Friday, August 18 at 7pm ET/4pm PT. During her exclusive show, Ballerini will perform several of her songs live and open up about her music and more during a special Q&A hosted by iHeartRadio's Amy Brown. 
The exclusive show will feature some of the new music the country singer has released in the past year, including 2022's  full studio album "Subject to Change" and this year's EP "Rolling Up the Welcome Mat." The latter featured heavily personal material as Ballerini sang about her recent divorce. She'll be giving fans even more insight into the latest developments in her life with the newly released "Rolling Up The Welcome Mat (For Good)" featuring even more songs. 
She shared the news of the re-release album along with a message to her fans about how they inspired her to give the project a second life.
"It's kinda scary opening a wound that time has mended...but this unexplainably transformative welcome mat had one last bit of rolling up to do. It's most important that I articulate that this re-release is for you and you only. The added outro's that we ended up screamsinging nightly on tour, the lyric changes along a healing journey, hearing you very loudly explain that the INTERLUDE NEEDS TO BE A FULL SONG KELSEA COME ON. Plus, a new song to bring the story more up to date,"
Later in the message, she concluded with, "My real hope is for us to continue growing, healing, and evolving together with acceptance and kindness (even when we unleash our inner fire breathing dragon singing the new versions of these songs). Am i right?"
Visit iHeartLand this weekend for "iHeartRadio LIVE with Kelsea Ballerini" and check out her artist station on the iHeartRadio app for even more from the country star.