Image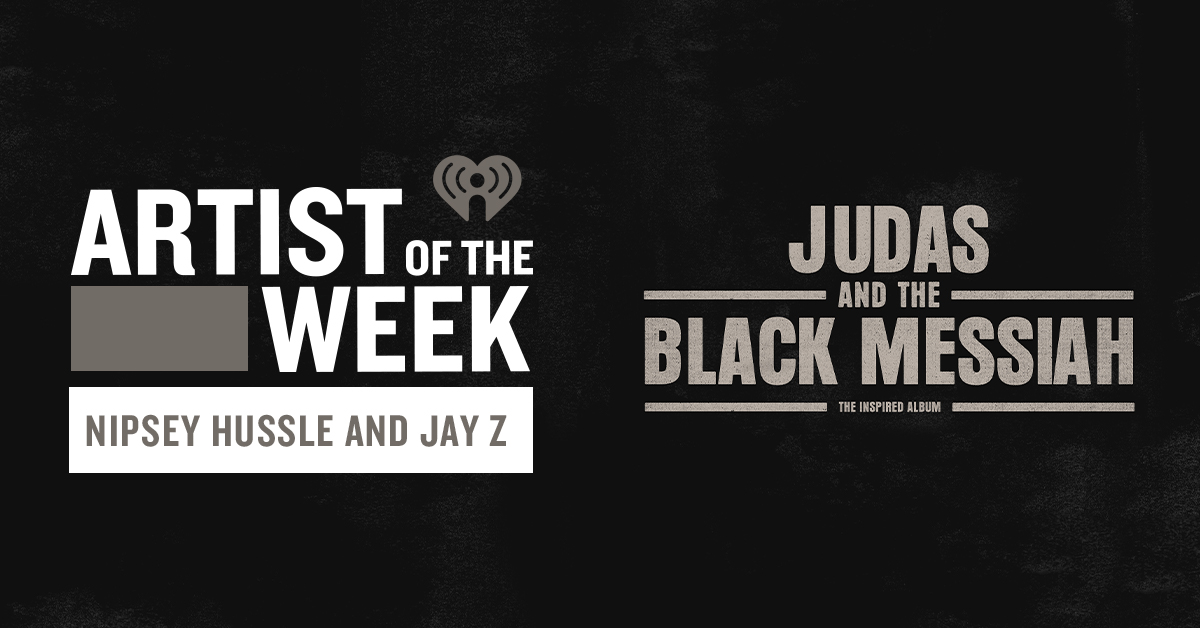 Artist of the Week: Jay-Z and Nipsey Hussle
Hip hop fans, rejoice! Fresh from his nomination to join the Rock & Roll Hall of Fame, Jay-Z has dropped a brand new collaboration with late L.A. rap legend Nipsey Hussle.
"What It Feels Like" is a powerful new track featured on the official soundtrack for Shaka King's new film, Judas and the Black Messiah.
The new movie, which details the true story of the betrayal of the chairman of the Black Panther Party in the late 1960s, premieres today and is already receiving critical praise and awards buzz. The soundtrack for the film, Judas and the Black Messiah: The Inspired Album, also features new music from A$AP Rocky, H.E.R., Polo G and Rakim.
"What It Feels Like" marks the first time Jay-Z and Nipsey Hussle have ever appeared on the same track together, albeit posthumously. Hussle died in 2019 after being shot outside his Marathon Clothing store in Los Angeles. Jay-Z has been a long-time supporter of Nipsey's career and business moves before his death.
In announcing the tremendous new collaboration, Jay-Z's producer and audio engineer wrote of the track on Instagram: "This Friday new music from Hussle X Hov. What a soundtrack. All of my people are heavy on here."
Jay-Z is one of the world's best-selling and critically acclaimed music artists, and has won a total of 22 Grammy Awards—the most ever by a rapper. He also holds the record for the most No. 1 albums by a solo artist on the Billboard 200. He was also recently nominated, for the first time, to be inducted into the Rock & Roll Hall of Fame for his achievements and influence.
Be the first to hear this booming new collaboration from Jay-Z and the late Nipsey Hussle, "What It Feels Like," streaming now on iHeartRadio! Then, catch the film everyone is talking about, Judas and the Black Messiah, now out today!