Image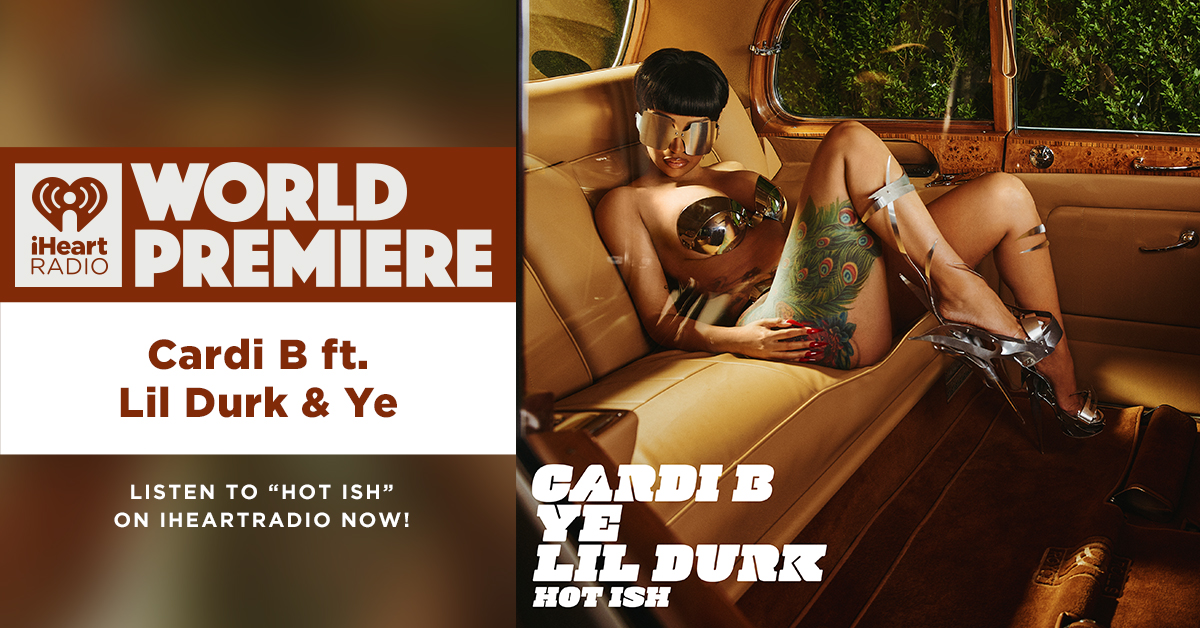 Artist of the Week: Listen to Cardi B's New Single feat. Ye and Lil Durk
Better believe Cardi B knows she's "Hot Sh*t."
After teasing the song on her social media with only a few days in advance, Cardi B released "Hot Sh*t" on Friday featuring Lil Durk and Ye that's sure to get everyone in a summer mood. The upbeat track reminds everyone just who the Bronx-born rapper is – in case they forgot! 
"I don't know what's colder, man, my heart or my necklace/ Pretty when I wake up, I'm a bad b***h at breakfast," Cardi raps on the track. 
She's joined by Ye (Kanye West) and Lil Durk, who drop some serious bars of their own. 
This is Cardi's first single since she released "Up" over a year ago in February 2021 and "WAP" in August 2020. While she's been featured on some tracks since – like Normani's "Wild Side" and Lizzo's "Rumors" – we've all been missing Cardi's signature solo style. The rapper also hasn't released a full album since her smash hit "Invasion of Privacy" in 2018. 
We can't wait to sing along to this one all summer!