Image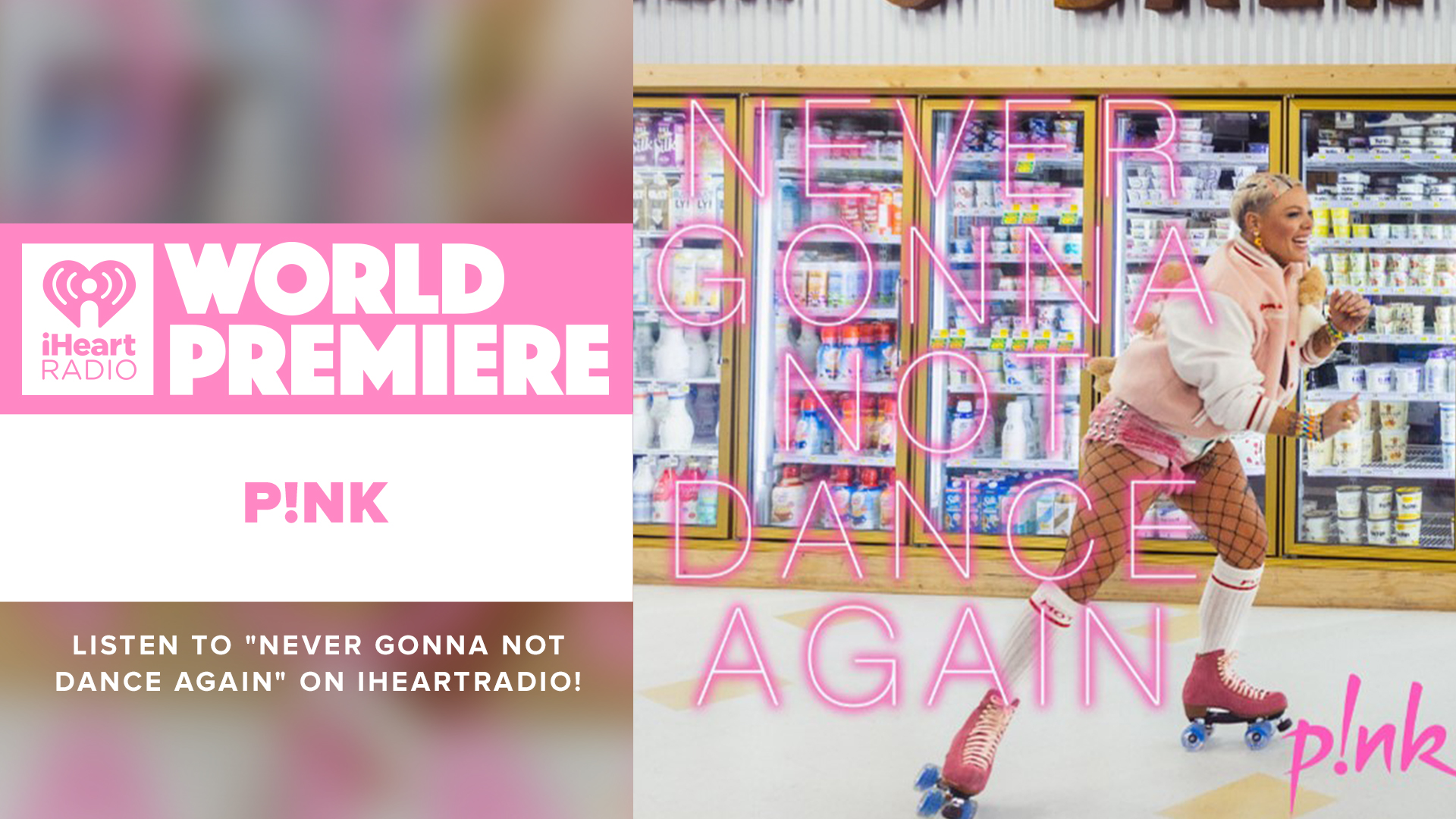 Artist of the Week: Listen to P!nk's New Single on iHeartRadio!
P!nk's new single "Never Gonna Not Dance Again" is making its World Premiere debut on November 4 across a number of iHeartRadio stations – and we have the details on how to listen!
The pop singer's new song will premiere across all iHeartRadio Hot AC stations at 7:30 a.m. local time and will play every other hour throughout the rest of the day. All fans have to do to listen is turn on their local iHeartRadio station or stream it on the iHeartRadio app!
P!nk's follows a string of songs released in consecutive years, with the artist releasing at least one single every year since 2015. The singer's last studio album, Hurts 2B Human, was released in 2019, and fans are surely hoping this new song means another full-length album is on the way.
For now, listen to "Never Gonna Not Dance Again" on iHeartRadio's Hot AC stations and stream P!nk's artist radio on the iHeartRadio app!