Image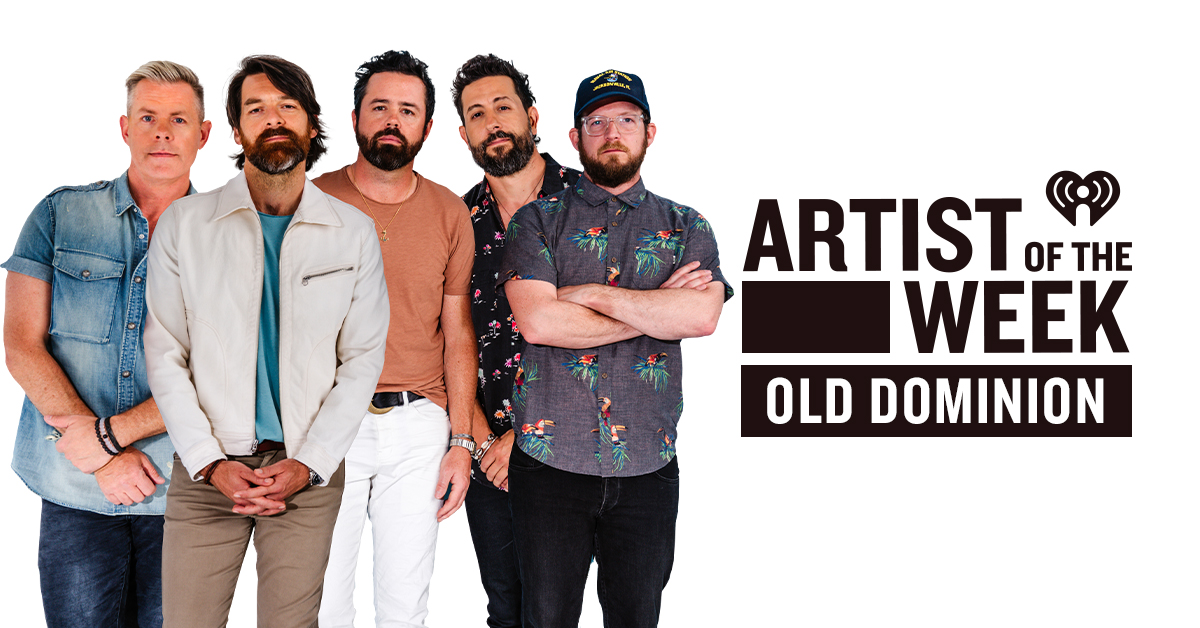 Artist of the Week: Old Dominion
Old Dominion fans, rejoice! The country music band's new album: Time, Tequila and Therapy is finally out, and they're celebrating with an exclusive album listening party hosted by iHeartRadio today.
Old Dominion's iHeartRadio Album Listening Party is set to stream free today, October 8, at 7pm local time on select iHeartCountry Radio stations. Fans can listen along to hear brand new tracks from the album, as well as exclusive commentary from the band members and even a live performance of some of the songs!
But that's not all, fans can also tune in at the top of each hour to hear a new Old Dominion song play from 2pm local time until the Album Release Party this evening!
Old Dominion's new album reminds us that all good things come in threes. Time, Tequila and Therapy is the band's fourth full-length record, and follow up to their ambitious 2019 self-titled album, Old Dominion, which garnered them a pair of CMA Award wins. The highly-anticipated release features 13 new tracks and channel's the quintet's slick take on modern country-pop, while also incorporating new elements into the mix such as 80's rock and soul (there's even a guest spot with soul legend Gladys Knight).
In an interview, band member Trevor Rosen told the Tennessean: "There's a lot of different vibes [on Time, Tequila & Therapy]. A lot of the songs don't sound anything like each other, but they all come cohesively into this album. I think that's what's pretty cool about it."
We're brimming with excitement to hear more of the brand new tracks with Old Dominion later today! Until then, be sure to tune in to iHeartCountry Radio stations to hear select songs from Old Dominion's new album Time, Tequila and Therapy. Then mark your calendars to join us at 7pm local time for Old Dominion's Album Release Party to hear exclusive commentary, featured spots and a live performance from the band!