Image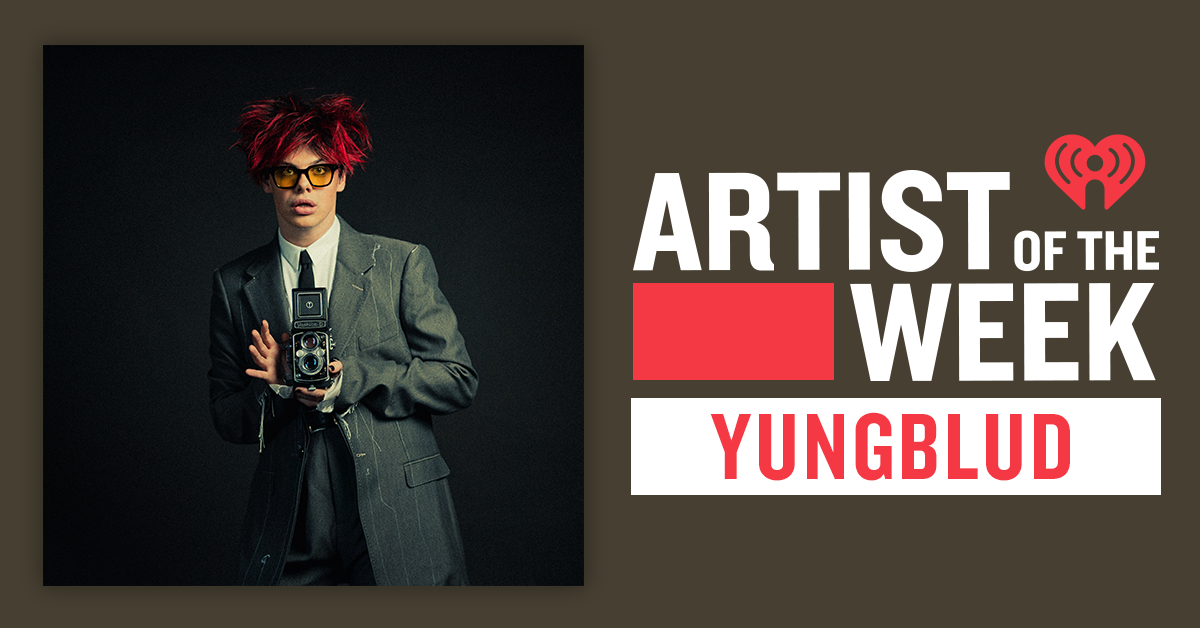 Artist of the Week: YUNGBLUD
YUNGBLUD fans, it's time to get Weird! The English rocker's brand new album is finally out, and he's celebrating with an exclusive album listening party hosted by iHeartRadio today.
YUNGBLUD's iHeartRadio Album Listening Party is set to stream free today, December 18, at 9pm ET on iHeartRadio's Alternative Radio station and via LiveXLive.com or the LiveXLive app. Fans can listen along to hear brand new tracks from the album, as well as exclusive commentary from YUNGBLUD and even a live performance of some of the songs!
Weird! is YUNGBLUD's sophomore full-length album, and follow up to his debut hit 21st Century Liability from 2018. The highly-anticipated project channels the pop-punk star's signature weirdness and charm on singles like "Cotton Candy" and the title-track "Weird!" The album features 13 brand new songs in total, including a new pop-punk ballad "Acting Like That" where he's joined by another genre-bender Machine Gun Kelly. Earlier this year, YUNGBLUD also collaborated with fellow English rockers Bring Me The Horizon on protest anthem, "Obey."
In a statement, YUNGBLUD told iHeartRadio about his latest album: "It's a story of coming-of-age and self-acceptance and liberation, in terms of sex and gender and drugs and heartbreak and all the other twists and turns we go through in life."
We're excited to rock out with YUNGBLUD and his brand new tracks later today! Check out his brand new album Weird! streaming now on iHeartRadio. Then, tune in to iHeartRadio's Alternative Radio station or LiveXLive.com at 9pm ET to hear exclusive commentary, featured tracks and a live performance from YUNGBLUD!