Image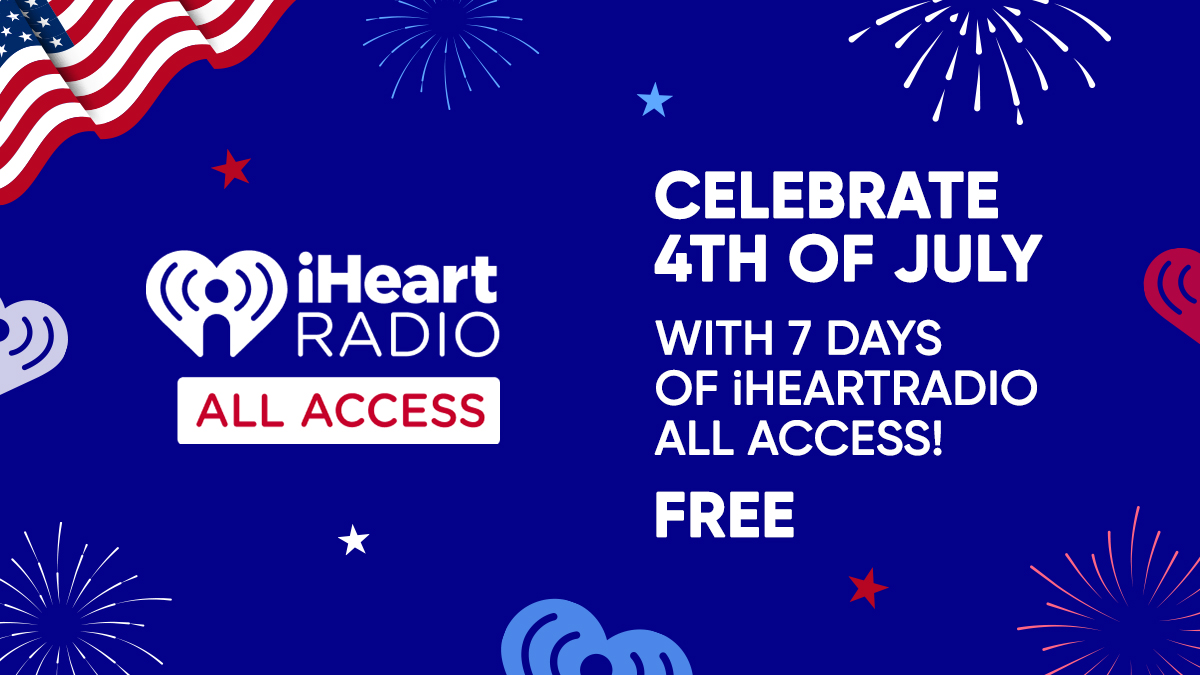 Celebrate July 4th with 30 Days Commercial Free with iHeartRadio All Access!
Happy Fourth of July! Whether you're taking a road trip, heading to the beach or firing up the grill for a family BBQ, iHeartRadio is the perfect partner for a party in the US of Yay!
iHeartRadio has got all the party people covered with 30 days of commercial-free, on-demand music, no skip limit and full playlist features. Say goodbye to commercials and hello to an uninterrupted experience of listening to your favorite iHeartRadio stations. If you know exactly what you want to hear this Independence Day, iHeartRadio lets you search and play any full song or album you want!
Struggling to find a song to fit the mood of your bumpin' party or are solo session? Don't fret! With iHeartRadio All Access, there's no limit on the number of songs you can skip and allows listeners to download music and playlists for seamless offline listening.
Whatever you do this Fourth of July, have fun, be safe and keep the good tunes flowing through your speakers with the help of iHeartRadio!