Image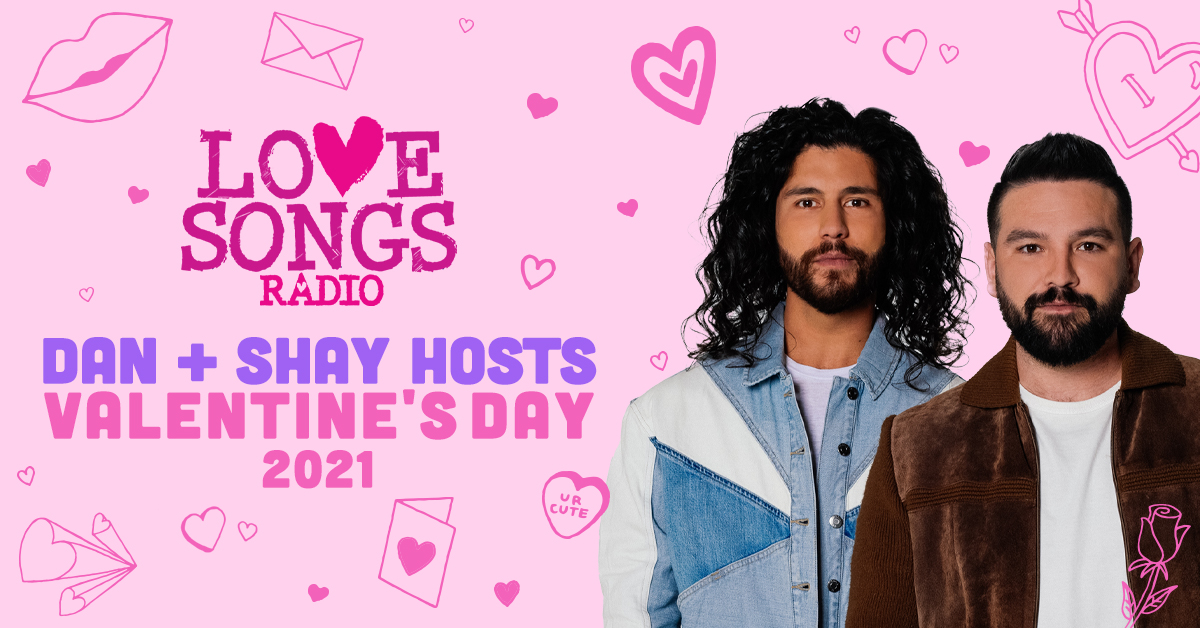 Dan + Shay are Taking Over iHeartRadio's Love Songs Radio Station for a Valentine's Week of Romance
You may be left "Speechless" after this Love Songs Radio takeover with Dan + Shay! All week long, the dynamic duo is turning up the love barometer with your favorite heartwarming hits.
February 14th is just around the corner, and while cards and chocolate hearts may be sweet, nothing says "I love you" better than a love song. That's why iHeartRadio has enlisted the help of country crooners Dan + Shay to take over our Love Songs and Country Love Songs Radio stations to share their favorite romantic tracks, timeless love ballads and more—streaming all week long!
Dan + Shay cemented themselves as the modern kings of love songs with the release of their 2018 self-titled album, which included two chart-topping, heart-throbbing singles: "Tequila" and "Speechless." That effort was followed by a tremendous collaboration with (a newly married) Justin Bieber on "10,000 hours" in 2019, and another heart-strings hit "I Should Probably Go To Bed" last year. In 2021, Dan + Shay are back with new music just in time for Valentine's Day with the heartwarming track, "Glad You Exist"—which you can hear now on their Love Songs Radio takeover.
So, whether spending Valentine's Day with the love of your life or a group of friends, Love Songs Radio is a perfect match for your February 14th plans. So if you're ready to feel the love this Valentine's Day, check out Dan + Shay's takeover of Love Songs and Country Love Songs Radio.
Happy Valentine's Day!